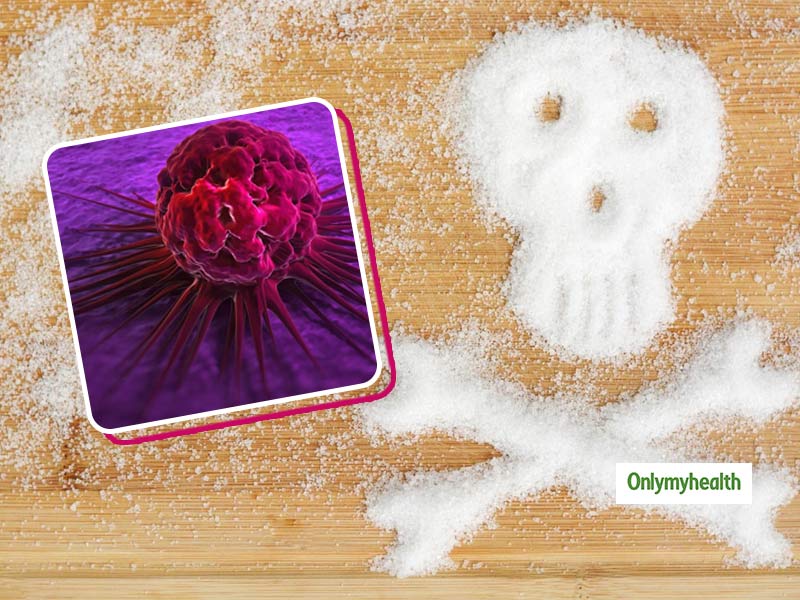 On this World Cancer Day, we explain how excess weight can be a reason behind the onset of different kinds of cancers
Cancer is one of the most widespread health concerns gripping the whole world. With several types of cancers around that we should know about, certain food products can trigger the chances of cancer. One such ingredient is sugar. Sugar fuels cancer growth. Blood sugar or glucose is used for energy purposes by all the cells of our body. This includes cancerous cells, which require up to 200 times the regular amount of sugar consumed. Therefore, the more sugar consumed, the more the cancer cells are fueled. Usually, huge amounts of sugar are needed to energise the cancer cells for them to be divided.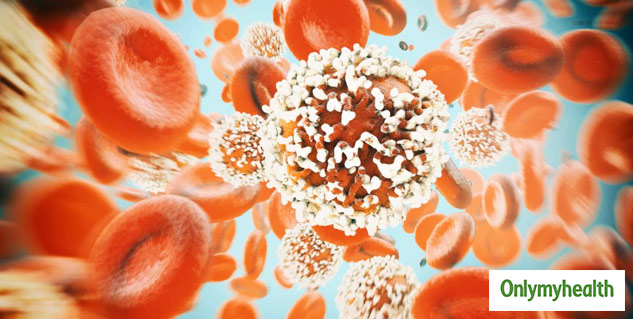 Indirect Link Between Sugar And Cancer
However, there is no substantial evidence that cancer and sugar are linked DIRECTLY. There is evidence of an indirect linkage between the two. While sugar does not always lead to cancer, the consumption of calories leads to weight gain. Weight gain puts one at risk of cancer and other lifestyle ailments. Cancers of the breast, large bowel, oesophagus (food pipe), pancreas, kidney, liver, upper stomach (gastric cardia), gallbladder, ovary, uterus, thyroid, myeloma (a type of blood cancer), and meningioma have all been proven to be associated with obesity/ being overweight. Thirteen types of cancer are associated with obesity! In fact, after smoking, obesity is the second most preventable cause of cancer.
Also Read: Juvenile Breast Cancer: Here Are Some Lesser Known Facts About It
Obesity Is The Real Culprit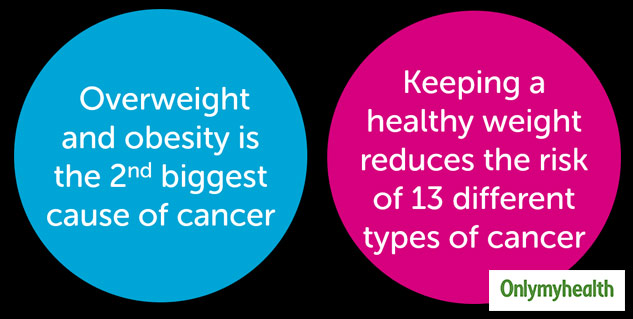 Hence, the real culprit is obesity. The hidden culprit, however, is sugar. Sugar causes obesity. Obesity increases the risk of cancer. When one is obese, they have several 'fat' cells which contain an inflammatory protein called adipokines. This protein damages the DNA and eventually causes tumours. The fatter cells one has, the more of these proteins you're likely to have. The more proteins you have, the higher is the cancer risk.
The sugar intake for women should be a maximum of 6 teaspoons a day and 9 teaspoons for men. But most people consume about 22 teaspoons per day in different forms. That's 130 pounds of sugar each year. Avoiding sugar won't stop cancer; it can reduce the risk of getting cancer. Adopting healthy lifestyle habits is also a part of regular exercise, lower the amount of added sugar in your diet and maintain healthy body weight. A sedentary lifestyle is one of the critical reasons for weight gain and hence a mix of a healthy diet, exercises and physical activities can make a whole lot of difference.
Also Read: Tabooed Subject Of Male Breast Cancer: Story Of Chandra Mohan Goel's Battle With Breast Cancer
Restrictive Diets Can Be A Problem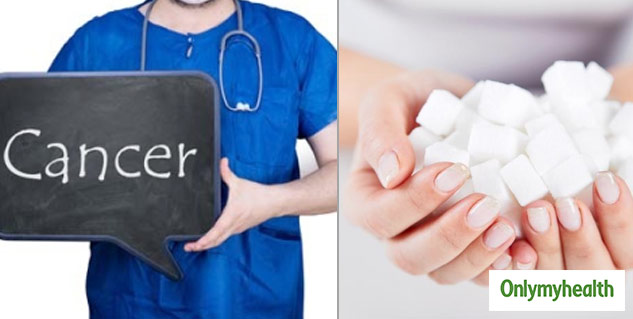 However, one should not follow extremely restrictive diets. That could be detrimental. Poor nutrition received from restrictive diets can affect the recovery, or even be life-threatening. For patients to recover, it is essential to get adequate nutrition for helping their bodies cope with treatment. Following restricted diets with low carbs could damage health in the long run. Most people have this misconception that carbs can only lead to weight gain, but most carbohydrate sources are also great sources for fibre, which is essential for weight loss. Hence, one should understand which food groups can help maximum weight loss, without hampering the overall health.
With inputs from Dr. Pradeep Jain, Director, Laparoscopic, Gastrointestinal, Bariatric & Metabolic Surgery, General and Laparoscopic Surgery, Bariatric & Metabolic Surgery, GI Oncosurgery, Medical Oncology, Fortis Hospital, Shalimar Bagh
Read more articles on Cancer