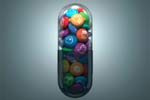 A recent study has found that researchers are shy to put their findings on social media. Find out why.
A study that was published in Health Affairs, tried to see if researchers were willing to share their work over social media channels assuming that a major benefit of doing so includes getting quick attention of policy makers. The researchers who did this study were motivated by a 2012 study that revealed that the National Research Council was not sure whether scientific evidence was reaching the policy makers and being therefore, incorporated into public programs.
Another bonus to posting or sharing reports of their respective findings was the possibility of maximizing returns on public investments in research. The study which consisted of seven people said that connecting researchers to social media could shorten the time frame between discovery as well as social change; they also envisioned a scenario in which legislative aide finds relevant information that they can hand over to the bosses after finding a tweet of note from groups such as Health Affairs, medical associations as well as Centers for Disease Control.

The reasons why researchers would rather not put their findings out in the public on social platforms were highlighted through their one-on-one interviews with 215 health services and health policy researchers who had attended the 2013 Academy Health Annual Research Meeting. One of the reasons why the researchers did not post their findings online was because of peer pressure. The said that they were concerned that tweeting about the research may be thought of as self-promotion and this is often frowned upon in academic circles. They were also worried that if the post happens to be bad, they will lose their employment prospects. The academics were also worried that the limitation of text could easily give way for misinterpretations.

The study found that senior academics were more hesitant to participate in social media compared with their juniors.

Article source: mmm-online
Image source: Getty
Read more Health News.