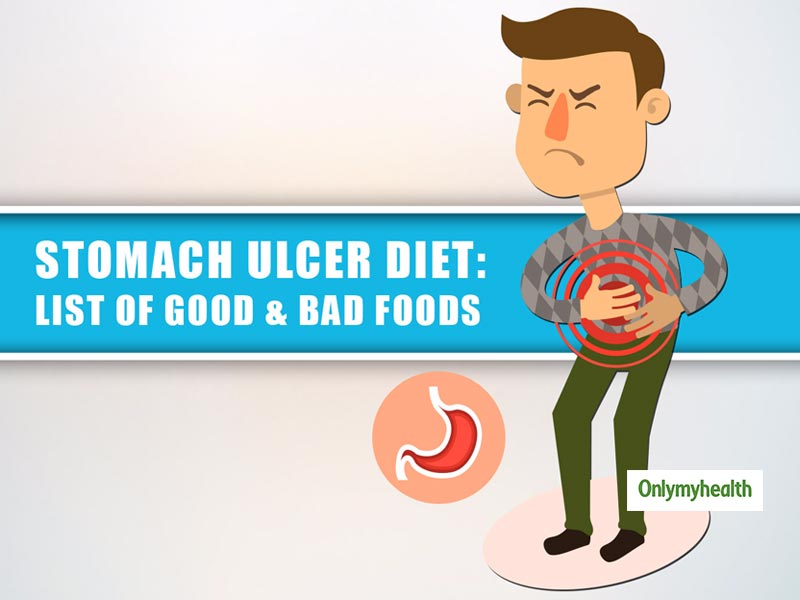 Stomach ulcers can be extremely discomforting as these are open sores that develop around the stomach lining. It is majorly caused due to bacterial infection or prolonged consumption of different drugs that can agitate the stomach. Stomach ulcers are treatable with timely diagnoses and the right care. Since food plays an important role in our health and wellness, there is a diet plan for stomach ulcers also. It includes foods to eat and not eat when you have this condition. These are not meant to treat ulcers but prevent the condition from worsening by combating the bacteria-causing ulcers.
Causes and risk factors for stomach ulcers: In most cases, stomach ulcers are caused by a bacteria named H. pylori or Helicobacter pylori. People who take nonsteroidal anti-inflammatory drugs like ibuprofen and aspirin regularly are also vulnerable to stomach ulcers.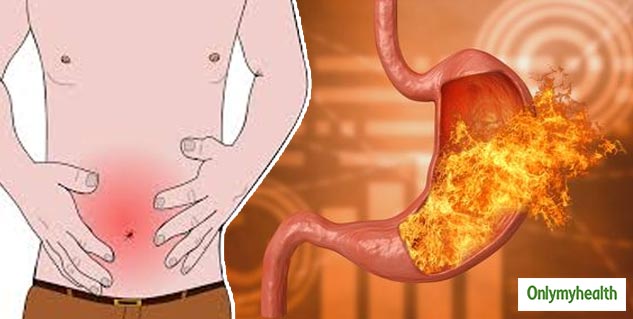 Also Read: Manuka Honey For Stomach Infections: Health Benefits And Tips To Make Use Of It
Foods To Eat
To ease stomach ulcers, foods that combat bacterial infection are considered the best. Since H. pylori bacteria is the main cause of stomach ulcers, we should focus on eating antioxidant foods that may kill this bacteria and fasten the recovery. These boost the immune system to fight off the infection. Here are some foods that you should eat apart from taking antibiotics.
Cruciferous vegetables- veggies like cauliflower and broccoli contain sulforaphane which is a compound that is believed to have antibacterial activity.
Berries- Add strawberries, blueberries, raspberries, cherries, and bell peppers to your plate. These have amazing antioxidant properties.
TIPS: How To Eat With Stomach Ulcers
Green leafy vegetables- Leafy greens especially spinach and kale have essential B vitamins and calcium which help in improving the bacteria-fighting strength.
Probiotic foods and fermented foods- Yogurt, kefir, kimchi, sauerkrait, kombucha, etc. are some foods in this category. These improve gut health and help fight bacterial infections. Consuming these also reduce the risk of reinfection.
Other Foods- turmeric, garlic and licorice possess great antibacterial and anti-inflammatory properties. Consuming these can also ease stomach ulcer symptoms. In drinks, you can consume green tea, licorice tea and other herbal teas and kadhas. These help in increasing infection-fighting ability.
Video: Include These Superfoods For A Healhier Immunity & Gut
Foods To Avoid
People who have ulcers may also experience acid reflux. You are required to watch your diet more strictly in such cases to not irritate the stomach further. Acid reflux can cause pain, heartburn and indigestion which deteriorates the condition to a higher level. Foods that cause acid reflux should be excluded from your diet. Some foods are:
Coffee and other caffeinated beverages
Alcohol
Chocolate
Spicy foods
Acidic foods or foods that trigger acid reflux such as tomatoes and citrusy foods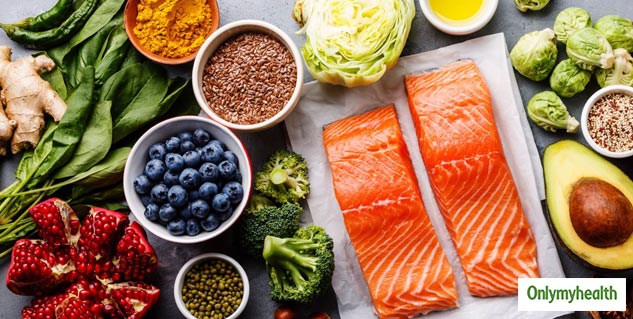 Also Read: Monsoon Diabetes Diet: Diet For Patients With Diabetes Mellitus During Monsoon By Nutritionist Kavita Rastogi
Other Supplements
There are some supplements that have anti-H.pylori activities. Curcumin extracts that are present in turmeric and ginger have shown promising results in inhibiting ulcer-causing bacteria. Deglycyrrhizinated licorice is another supplement that is to be taken one hour before a meal. If you are taking the medicine course for stomach ulcers, you must consider consuming probiotic supplements. These increase the effectiveness of antibiotics and bring great results.
TIP: Take supplements like Saccharomyces, Bifidobacterium and Lactobacillus after consulting your doctor.
Read more articles on Healthy Diet