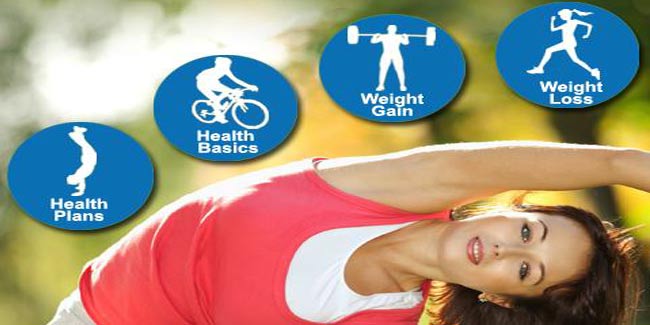 Fitness Tips app by Jagran Prakashan Ltd. is an Android-based app that provides several tips and strategies for healthy living and a fit body.
Fitness has become quintessential for healthy living so much that it becomes of supreme importance to keep a close watch at one's health and fitness levels. With such a heightened need for a fit body, one is subconsciously exposed to multiple myths that can direct him to a counter-productive output. This is when our fitness app comes in to do some damage control. If you want to be fitter than what you are now, click on the download app link at the bottom of this article.
What this App Offers
Fitness Tips app transforms you from an amateur in the world of fitness to a fitness guide for beginners. Here, you explore the multi-facets of fitness and healthy living. The app offers:
a channel to get the basic facts on fitness right with information right from an expert.
guide on everything that implies "fitness" whether it is to lose tummy bulge, work out based on different body types or work out suggestions for working men and women.
diet tips for athletes, body builders and regular gym goers
tips for summer and winter workouts with specific exercises and diet information
an encyclopedia of sports injuries, their treatment, etc.
What this App Features
With the Fitness Tips app, you leave no stone unturned when it comes to trying your best to keep fit and healthy. Not only you, but also your family and friends get a continual supply of authentic information on fitness through this app. Download Fitness Tips, and you get:
regular notifications on the latest updates
facility to share your favourite articles with friends and family on the social network (Facebook, Twitter, Google+)
bookmark articles that you find interesting to read later
rate us on the Google Play store so that we can improve your user experience.
Steps to Install App
To download and install the app, follow this link: https://play.google.com/store/apps/details?id=com.omh.fitness.android.activity
Tap on the "Install button" and wait for the download to complete. Once it's downloaded, it will install the app automatically and create a shortcut for the same on the home screen.
Now tap on the app and wait for it to load.
Once it loads, the homepage of the app displays through which you can further navigate and choose your preferred categories you would like information on.
Read more articles on Mobile Apps.