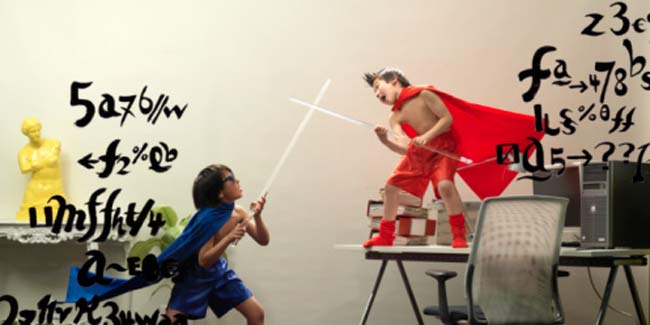 For a child to develop holistically, shunning his play-time is not the answer. In fact, you must as a parent encourage some play-time. Planning out a schedule of everyday fun activities can help children and parents have an enjoyable, worry
Encouraging children to play freely, indoors and outdoors is very essential for their holistic development. Very often, children complain of feeling bored and restless during vacations. Planning out a schedule of everyday fun activities can help children and parents have an enjoyable, worry-free time.

Here are some activities that you can plan for your kids and keep them active and engaged:
Craft
Indulge in crafts together- making items for the home or office. Make sure you use waste material to help them learn the concepts of recycling. Crafts are a great way to boost your kid's creativity and give them a sense of achievement. Try getting your materials a day before, as this makes things easier.
Mini-excursions
Plan a day outing with your kid to the aquarium, zoo, and museum or even to everyday places such as the supermarket, bank, market, post office or bus or train station. Field trips with children are a great way to showcase the world outside and give them an opportunity to learn while having a fun day outdoors.
Gardening
It is also important for your kids to know how they can contribute towards improving the environment. You can make a small window garden or window box and plant simple and easy to grow plants. Try growing vegetables or fruits to increase their excitement when the vegetable or fruit is ready to be plucked and eaten.
Water - Balloon fight
In the heat, a fun way to get kids to beat the scorch is to plan a fun water date with their friends. Fill up a couple of water tubs/inflatable pools and get their water toys such as water guns, water balloons, cups and mugs together. Let them get wet and enjoy themselves.
Summer Memory Diary
Several teachers complain that during the vacation, kids tend to lose a hang of reading and writing. To avoid this, you can ask your kids to click pictures of their planned activities and tell them to write about the activity and their experience regarding the same.
Painting
You can try and experiment with different techniques like printing, blow painting, etc. Printing by painting a particular shape using a cut potato in two halves - on one half you can try shaping it into a flower and other as a leaf. Finger painting, they can use colors directly and make a scenery on a blank canvas. You can also let your kids design their own t-shirt. Get a plain white t-shirt and let your kid paint on it.
Food
Cooking time is bonding time with your kids. A kid feels that they are part of something bigger than themselves and in turn it makes them behave responsibly. It helps them learn basic measurements and Math's skills like ½ cup of water, 2 tsp of salt and so on. You can try making a vegetable sandwich or something simpler.
Reading
Involve your kids in some reading. Try to check out some interesting books online or go to a bookstore. Get your children some nonfiction books, they are effective in helping them learn by teaching them about history and someone's life. You can get stories like Lewis Carroll's Alice in Wonderland or Phantom's Tollbooth by Norton Juster. Other than these you can also get magazines and newspapers for them because it helps your children to stay informed with what's going in the world.
Swimming
Swimming is a decent sport and a healthy exercise for your body. There are several benefits of swimming, it helps improve most important muscle – Heart, makes it more efficient in pumping. Secondly it helps to stay fitand would also provide a mental stimulation for your kids. Remember to teach them about pool safety so that your kids does not land up in trouble.

These are some activities that are attainable and practical for kids throughout the year. Children are expected to make healthy choices when their parents set a good example. Teaching children how to make good choices is an everyday lesson. Let your kids come up with ideas of their own… you'll often find that they have better ideas than you. Let your kids explore and have fun and in turn, make this a fun for you too!
Read more articles on Parenting Tips.