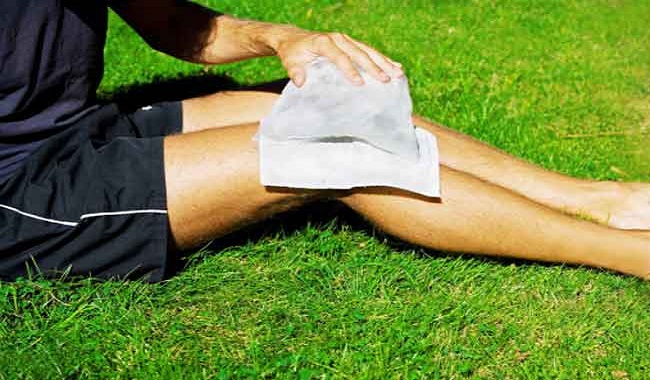 Sore knees may get painful and limit movement in the knees. You should therefore, try and improve movement in the knees with these simple and effective exercises.
Sore knees can be very discomforting and annoying because the pain often disables you from walking normally or going for a quick run. Every time you run or walk, there is a sensation around the knee that stops you from running or walking anymore. However, there are some simple exercises that can help you ease pain and inflammation from around the knees. Here are few such exercises that can be very useful.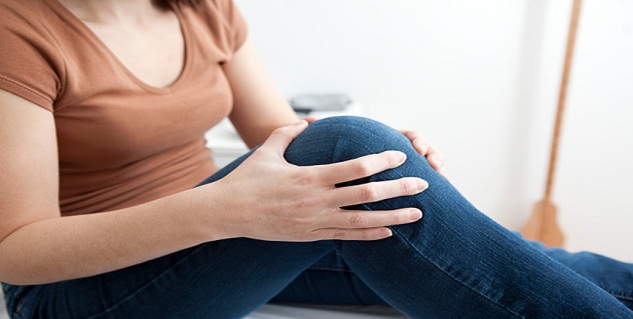 Knee Roll
To start the exercise, lie on your back and bend your knees so your feet are flat on the floor. Keep your arms at your sides. Slowly lower both knees to the right, trying to keep knees together as you do this until you feel a gentle stretch in your thighs and lower back. Hold the stretch for 5 seconds, and then slowly lift your knees back to the centre. Then, lower your knees to the left side, hold, and return to the centre. Repeat 10 times on each side.
Up and Downs
Sit on a chair with your feet flat on the floor and arms crossed. Slowly stand up, using deliberate, controlled movements, until you reach your full height. Hold this position for a few seconds, and then slowly sit down again. Repeat this exercise for about 1 minute. A firm cushion can be placed on the chair if this move is difficult at first.
Leg Flexes
Sit on the floor with your legs stretched out together in front of you with your hands placed behind you for support. Slowly bend the right knee, sliding your heel along the floor toward your butt until you feel a gentle stretch in the thigh muscles. Hold for about 5 seconds, and then slide your foot forward and straightening your leg. Rest for a few seconds. Do this exercise at least 10 times. Reverse the leg, and repeat 10 times.
Stairs
Place your foot on the stairway and your hand on the wall or bannister for balance. Slowly step up onto your left foot so you are standing tall on the step and your right foot is off the ground. Hold this position for a second, and then step down from the step to your right foot, so there's no weight on your left foot. Repeat up to six times and then switch to the other leg.
Hip Extensions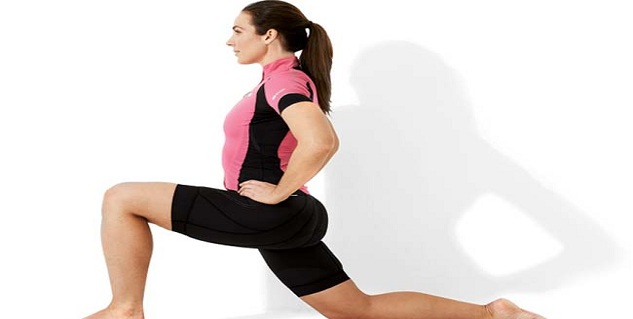 Lie on your stomach and place your hands under your chin for support. Look down at the floor, keep your legs and back straight, and slowly lift your right leg 5-6 inches off the floor. Try to hold the lift for a few seconds, and then slowly lower the leg. Do 5 times; switch legs and repeat.
Image Source: Getty