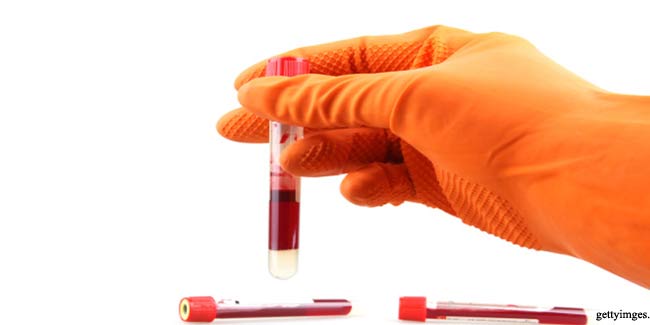 A series of RNA biomarkers in blood may help identify people who are at risk of committing suicide.
A study published in the advance online edition of the Nature Publishing Group journal Molecular Psychiatry suggests that we may have a blood test to predict suicide risk soon. A panel of researchers have discovered a series of RNA biomarkers that may help identify people who are at risk for committing suicide.

The researchers said the biomarkers were found at significantly higher levels in the blood of both bipolar disorder patients with thoughts of suicide as well in a group of people who had committed suicide.

Over a three-year period, researchers followed a large group of patients diagnosed with bipolar disorder, completing interviews and taking blood samples every three to six months. The researchers conducted a variety of analyses of the blood of a subset of participants who reported a dramatic shift from no suicidal thoughts to strong suicidal ideation.

They identified differences in gene expression between the "low" and "high" states of suicidal thoughts and subjected those findings to a system of genetic and genomic analysis called Convergent Functional Genomics that identified and prioritized the best markers by cross-validation with other lines of evidence.

The researchers found that the marker SAT1 and a series of other markers provided the strongest biological "signal" associated with suicidal thoughts.
Read more Health News.