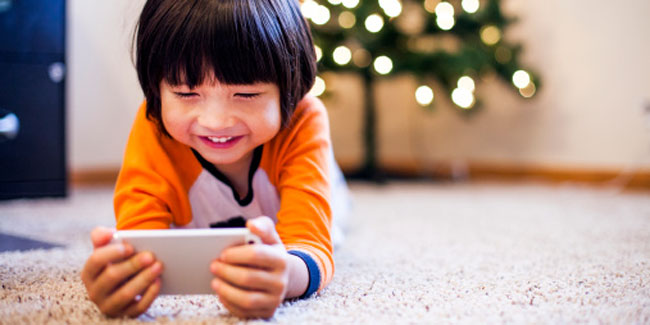 According to a new study at UCLA, smartphone addiction has the ability to impair brain functioning in kids.
The smartphone-kills-creativity debate is so banal that even the most ardent critiques have surrendered to its directionless chase. And, with authoritative pitches from scientists asserting the inevitability of gadget disaster, technology has won over us hands down.

Experts have put a stamp on theirs and everyone else's suspicions regarding the detrimental effects of smartphones on brain with the help of a new research. As per its findings, smartphone addiction has the ability to impair brain functioning in kids.

The study in UCLA has revealed how there is a faster decline in social skills among those kids who increasingly use cell phones and decreasingly spend time having face-to-face interactions.

The experts also say that kids need to engage in face-to-face interactions to develop their social skills. But, when these nestlings find compassion in cellphones or digital media instead of human touch, they spend less time in developing skills as well as learning to read nonverbal cues.

A distinguished professor of psychology in the UCLA College, Patricia Greenfield, said that a lot of people look at the benefits of digital media in education, but not all look towards decreased sensitivity to emotional cues, thereby losing their ability to understand emotions of other people. This leads to a displacement in in-person social interaction by screen interaction, reducing social skills.

Yalda Uhls, senior researcher with the UCLA's Children's Digital Media Center, also accepted their ideas. The research will soon appear in the October print edition of Computers in Human Behavior journal.

Some other effects of smart phones on kids have been identified as follows:
• Loss of emotional bonding with close family members
• Hampering of normal physical and mental growth
• Increase in aggressive behaviour among kids
• Increases rate of ADHD in kids
• Increase in emotional and psychological problems.
If you are a parent, it is your responsibility to restrict unnecessary use of mobile phone in your children. You can instead keep your children involved by spending more time with them.

Read more articles on Parenting.
Image source: Getty