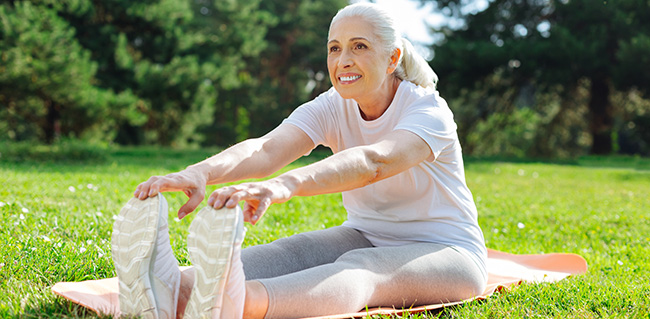 Seniors need to resolve to lose weight as there are more health benefits to them by doing so than younger people.
Weight loss is much easier for young people but the more you grow old, the tougher it becomes. Right from psyching yourself up, having a new exercise regime that does not affect the health adversely to planning on the right diet can be difficult. If you thought that losing weight is beyond you at this age, thing again! It is more important than ever before that you took upon yourself the task of losing weight as the health benefits are much greater and immediately noticeable.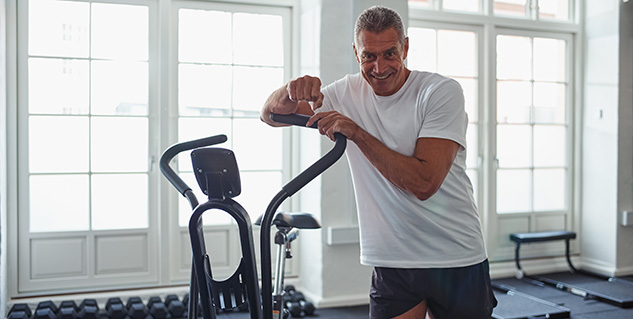 Weight loss for seniors



Exercise is more important for seniors than others because it not only boosts your mood but also keeps some major illnesses at bay. The main problem is getting started especially if you suffer from joint pain, arthritis or heart diseases. Even if there are no such conditions, the very fact that weakening of muscles with age hamper your spirit. You fear, and it is natural, that you might injure yourself during exercise.
You need to get started by following some basic advice from your health care provider and fitness expert on:
Where to exercise? At home or join a gym - You need to learn more about the basic home fitness equipment.
Medical clearance for health conditions – Heart problems, high blood pressure, diabetes, being over 65 in age, whether you are recovering from an illness or injury, any history of fainting or experiencing dizziness or any other complication which can be aggravated by exercise should be cleared by your health care provider.
Setting your goals – This is particularly important for relieving yourself from the fears of doing something wrong on the workouts. Your fitness expert should tell you the safe ways of exercising and how to gradually increase intensity if at all.
Tracking your progress – You do not need to rush but still improve bit by bit.
Weight loss diet for seniors
Since your metabolism is at a low, compounded by other health complications, it is important to follow the instructions of your health care provider on maintaining optimal weight by shedding the extra. You would be helped in your effort by the following diet and eating habits' modifications –
Eat smaller portions – Having smaller portions enables you to chew more of the food as well as eat less. After consuming food for 25 minutes, your brain sends the signal to the stomach that it is full. So, try to balanced intake in within this time. You would do well to chew your food to a pulp before swallowing to aid in digestion.
Vitamin supplement – Medical conditions and some medications prevent your body from producing certain vitamins that are essential for your body to function properly. Taking a vitamin supplement can bridge that gap.
Hearty low-fat breakfast – It is important that you have a good, hearty breakfast to keep you fill the whole day.
Plan your calorie intake – Maintain a calorie diary to record the amount you have consumed and burned in a day.
Image source : Shutterstock