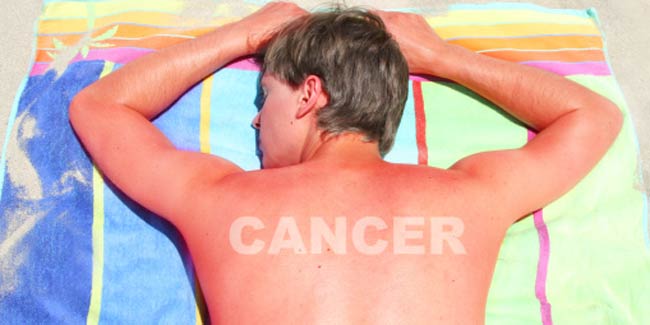 There are some inconvenient facts about the development of skin cancer which most of us tend to ignore happily. However, ignorance always ain't bliss.
If you ask yourself how likely you are to develop skin cancer and the answer comes out to be somewhere between low to average, then you are not alone. But, here is an inconvenient truth: The rates of melanoma have gone up by 800 percent over the past four decades, which makes it the most common cancer among women aged between 25 and 29. So, this means that your misconception about skin cancers can put you at a high risk of developing the condition. Wondering how you can do better? Here is a list of skin cancer mistakes we often make.
"No Family History means No Risk"

Many people are of an opinion that if the condition has not been there in their family, they are completely safe. However, the truth is that though the genetics do have an effect on the risk, your own medical history also has a significant role to play.
Not Seeking enough Exposure to Sun

Exposure to sun doubles the risk of melanoma and unfortunately, most people are unaware of the amount of exposure that they have got. The fact is that just one indoor tanning session before the age of 35 increases the chances of melanoma by 75 percent. You will be surprised to know that now there are more cancer cases from indoor tanning than there are lung cancer cases caused by smoking, claims a recent research.
Assuming that Tan Looks Healthy

Although going out and spending time under the sun extracting the highly beneficial vitamin D from it can be useful for you, the benefits of sun are exaggerated. You must convince yourself that tanning is not at all healthy because it is a process in which your skin produces pigment to protect the DNA and this is a damage which can't be undone.
Putting Sunscreen on Once and Forgetting about it

Most of us do put on sunscreen when going out in the sun or when spending time near the pool. But here comes a shocker! A majority of us miss out on a spot while putting on a sunscreen or simply don't squeeze the bottle enough which is why getting sunburn is very easy. To rectify the mistake, always choose a sunscreen which has an SPF of over 30. Apply the sunscreen at least 20 minutes before going outside so that your skin gets time to soak it in. Reapply every two hours if you are planning to spend more time outdoors.

The risk factors leading to the development of skin cancers are all around. Erasing your misconceptions about the condition can do a lot in protecting you and your skin.
Image courtesy: Getty Images
Read more on Skin Cancer.