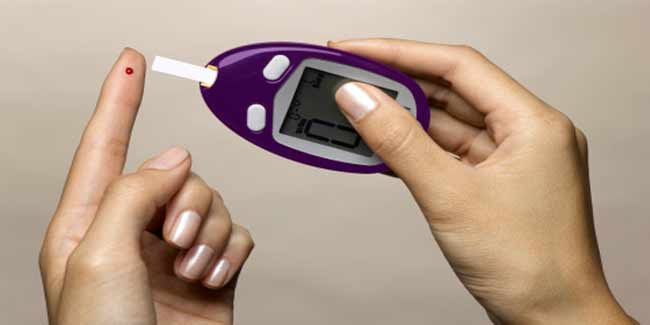 Diabetes can cause other health complications. Short-term problems can happen at any time when you have diabetes. Here are some short-term effects of type 2 diabetes that you should be careful about to prevent them from worsening.
Some effects of type 2 diabetes are short-term, either related or unrelated. Type 2 diabetes mellitus is characterised by high levels of sugar build up in the bloodstream, which may happen gradually over the years. Owing to slow progression of the disease, its effects are often ignored. Knowing about type 2 diabetes' life-changing effects, be it short-term or long-term, helps manage diabetes.


The following are the short-term complications associated with type 2 diabetes, what to do for them, and how to prevent them:
Low blood glucose
High blood glucose with ketones
High blood glucose without ketones
Low Blood Glucose
Low blood glucose is also called hypoglycemia. Blood glucose numbers under 70 mean you have low blood glucose.

If you get low blood glucose and you are awake and able to swallow, eat or drink something with sugar. If your blood glucose goes too low, you can become confused and unable to eat or drink safely. If you are not awake, or if you are not able to eat or drink something that contains sugar, you will need help. Another person can assist by rubbing sugar or something sweet along your gums.

A family member or friend can learn to give you an injection of glucagon. Glucagon is a hormone that helps the liver release sugar into your blood. Ask your doctor about glucagon.

High Blood Glucose
High blood sugar is also called hyperglycemia. You can have high blood glucose with few symptoms or no symptoms at all. Testing your blood glucose is often the only sure way to detect high blood glucose. High blood glucose over a long time damages the blood vessels, nerves, and other organs like the eyes, kidneys, and heart.

One short-term problem related to high blood glucose is very serious. It is high blood glucose levels without ketones.

High Blood Glucose without Ketones
HHNS is a serious condition of high blood glucose. HHNS is short for hyperglycemic hyperosmolar non-ketotic syndrome (HHNS). Usually HHNS occurs only in people with Type 2 diabetes.

In some ways, HHNS is like DKA in people with Type 1 diabetes. The difference is that people with Type 2 diabetes rarely get ketones in their blood. If you have Type 2 diabetes, your pancreas still makes some insulin. Even a small amount of insulin can change sugar into energy. Your body uses the sugar first before it has to break down fat for fuel. So ketones are rarely produced.

HHNS has very few early symptoms. Blood glucose levels may be dangerously high for a long period of time. You have a greater chance of getting other health problems from diabetes.

Symptoms of HHNS
Usually HHNS happens more slowly than DKA. But when you are sick or severely stressed, HHNS can occur more easily.
Symptoms are like those of high blood glucose:
Feeling tired
Blurred vision
Extreme thirst
Increased hunger
Passing urine often
If you have any of these symptoms, call your doctor. If your blood glucose is over 350, call your doctor. You will need to check your blood glucose often, at least every 4 hours. Drink plenty of water and sugar-free fluids. When your blood glucose is extremely high, do not exercise. For a safe blood glucose range before you exercise again, call your doctor.

Sickness
When you get sick, do the following:
Check your blood glucose more often, at least every 4 hours.
Take your diabetes medicine as usual, unless your doctor tells you otherwise.
Drink lots of fluids.
Get plenty of rest.
Check your temperature. If you have a body temperature of 101.5 degrees Fahrenheit or higher, call your doctor.

Diabetics must form a health plan to administer complications. The health plan comprises good eating habits and moderate physical activity to maintain blood pressure and cholesterol levels. Administering diabetes should be made a part of life to avoid serious health effects.

Images: Getty
Read more articles on Diabetes