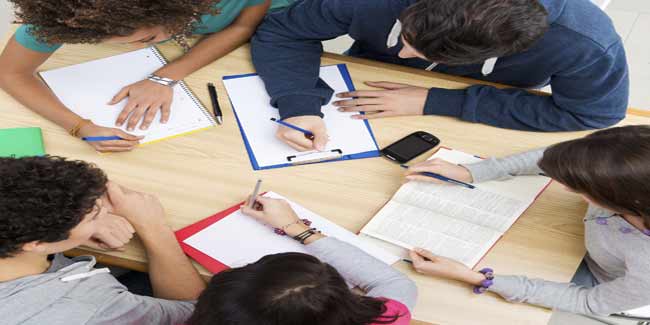 Even in 21st century, we observe sex discrimination in terms of education. Girls are still judged on the basis of their performance in the kitchen and home.
One would want to think that this topic is out of place in the 21st century. There is no longer any discrimination on the basis of gender in the realm of education, is there? The answer to that, unfortunately, is yes. There is still a strong sense of discrimination based on gender.
Girls are still expected to fit in the traditional roles and find themselves on the unenviable side of the gender divide. The situation in India is pretty stark. Yes and we need to digest this bitter truth. While it may be all very well to bring up Kalpana Chawla, Saina Nehwal, and Indira Nooyi as poster girls for the Indian girl child, the sad truth is that a large number of Indian girls, even in urban, educated homes, are discriminated against when it comes to education. A 50-something homemaker in Delhi who didn't want to be named, described her life in the 70's as she was graduating school in the following words, "the school leaving certificate exam was called SSLC in those days. We would joke that it stood for 'Stop Studying learn Cooking'." But the truth is that even in this day and age, many parents do not see education as a good 'investment' for their daughters.

There are several social barriers that stop the girls attending schools or colleges, such as financial crisis, family responsibilities, the mindset that girls do not need education, etc. All these inhibit parents from getting their girls enrolled in the school. A girl's role in life is still very much judged on the basis of her 'performance' in the kitchen, and a good meal rustled up by a woman is, even today, counted as her "real" achievement over, say, a well-settled lady, who works in a MNC. Even if she does excel at the workplace, her primary duty is to the home and hearth, and everything else is secondary. In areas of less urbanisation, most girls are not even sent to school beyond a certain age, if at all. The rationale behind this is that any expenditure on the education of a girl is just an added burden, because she will, ultimately, have to be married off, with a fat dowry.

Various policy involvements on behalf of the girl child, such as the Report of the National Committee on Women's Education (1958-9), Kothari Commission Report (1964-5), National Policy (1968), and National Policy on Education (1986); have encouraged many families to let their daughter study. These policies have stressed the need for empowering women and today, the total number of girl students enrolled in the upper primary education is much better. Exposure to education makes an individual capable of guiding their own destiny and self-reliant.
Read more articles on sex education.