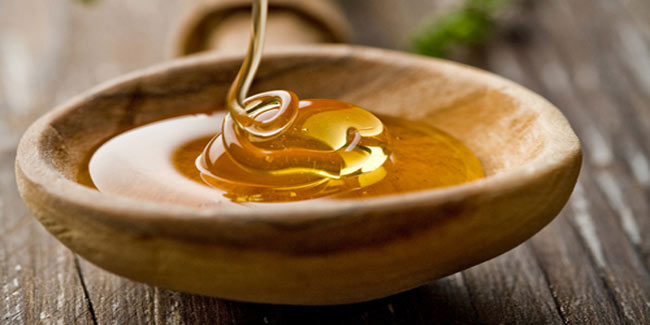 Honey can be your best home remedy when it comes to having healthy skin. Check our our best homemade honey packs to instantly lift your face's glow.
Who doesn't want to look young and attractive? All of us want to be liked and adored, but you need a glowing and flawless skin to look beautiful. However, with hardly any time left out of the busy scheduled it gets very difficult to look after one's skin. Without proper care, several factors including pollution, unhealthy food, fatigue and exposure to sun start taking toll on the health of your skin.


Without even realising it before it's too late, you end up with a flawed and dull looking skin with problems such as acne, discoloration, wrinkles appearing on the skin. However, if you can manage 10 to 15 minutes from your busy schedule for you skin you can fix your skin for good. Wondering what can do the magic in just 10 minutes? Well, it's honey, the natural friend of your skin.
Why honey?
Honey has got a lot to offer when it comes to keeping your skin smooth and healthy. Here is why honey can help:
Honey is an amazing natural antioxidant. It protects the skin from the damage of the sun's rays and rejuvenates it.
Honey has humectant qualities that help in both attracting and retaining water, also making it an ideal moisturizing and cleansing agent.
Honey helps in formation of collagen thereby treating scar marks effectively.
It has anti-inflammatory and anti-bacterial properties. Honey can help in treating cuts, wounds and abrasions so as to promote healing and prevents degenerative process of the skin.

You can use honey as natural home remedy to get that perfect glowing look. Here are some quick home remedies made from honey to rejuvenate your skin.
Honey with almond and lemon juice
Mix 1 tbsp. honey with 2 tablespoons of finely ground almond and half teaspoon lemon juice to prepare a thick paste and use it as a natural scrub for your skin and wash with lukewarm water.
Honey with sea salt or sugar
Take 3 tablespoons of honey and mix with half tablespoon of sea salt or sugar. Gently massage your face with the paste for 5-6 minutes and wash it with lukewarm water.
Honey with lemon
This effective honey face pack can help dry out existing acne, and fade blemishes without being harsh on the skin. Honey moisturizes and prevents further acne growth. Apply the pack on your face after a quick wash and let it sit for 20 minutes before you wash and moisturize.
Honey with sandalwood powder
Prepare a face pack with honey, lemon juice and add sandalwood powder. Apply on the face for at least 30 minutes and wash it off with warm water.
Honey and Oats face pack
Apply a mixture of ground oats and honey and let it dry. Before washing, damp the skin and exfoliate well without being harsh on your acne prone skin. This face pack doubles as a scrub too.
Honey with Fuller's Earth
Mix some fuller's earth and honey and apply on your face. It sucks extra oil and dries the pimples. Be sure not to let it be on for more than 20 minutes and always moisturize after washing it off.
Honey and Tomato
Blend two spoonful of honey and some tomato paste to prepare a thick paste. Apply this paste on your skin for 15 minutes and wash off with warm water to achieve a glow. Tomato also helps the pack offer bleaching properties, thus giving you achieve clean skin.
Image Courtesy: Getty
Read more articles Skin Care