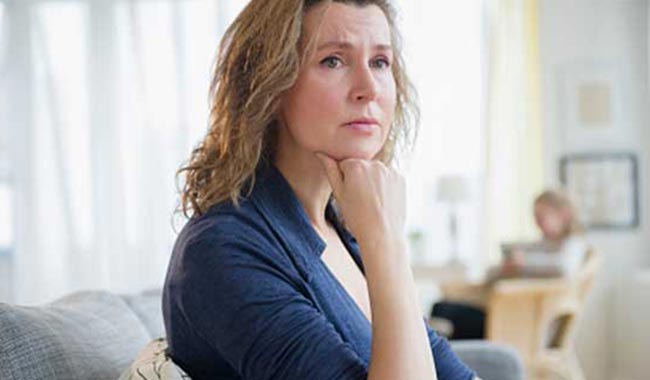 You always have more power over the state of depression you have fallen into. If you find that your mood remains low lately, here is how you can help yourself to overcome depression.
Many health experts agree that self-help is the best approach to deal with depression. However, self-help in such turbulent times may not be the best option because the affected person might not be able to think rationally. But, if you're willing to tone down your worries and get over anxiety, you need to know a few things. So, take a look at the points below and work towards getting yourself out of the depressed state of mind.
Understanding the depression: You must always start with learning and understanding depression. Self-help for depression or anxiety becomes more effective once you know what you are up against. Figure out how the events in your life are making you feel, act and think differently. Once you've pinned down the reasons you will have to work on how to be less affected by those.

Challenge your thinking to get over problems: When you are seeking a solution to your problems, you must believe that you will be able to overcome the hurdles. If you look at things in a depressive/submissive way, nothing will be of any help to you. You must always try to be an optimist. It is better if you write down the original thought along with all things you can do to help it.
Activities to occupy your mind: Engage in activities, which will prevent you from thinking about your problems. No, we're not saying that you become an escapist and run away rather than deal with the problem in hand. If you don't have anything to do all day long, you are bound to think the worst you can. This would make you even more depressed and do more damage than good to your mental health.
Get necessary relaxation during the day: Relaxation helps release tension in order to get you back to a more relaxed state of mind. You have several options to choose from several mind-calming techniques such as meditation, self hypnosis and tai chi.
Duration to solve your problem: If you believe that you are facing a big problem or several problems that can't be sorted in a day or a week, decide the duration to resolve it. If you strongly believe that you will not be able to do it by yourself, it is advisable to speak to an expert; do not dwell on it unnecessarily.
Exercise for depression: There is no specific exercise to get rid of depression or anxiety, but involve yourself in as many physical activities as possible; it is for you to decide the kinds you want to engage in. It can be anything from a moderate brisk walk to high intensity muscle building or even sports.
Maintaining a healthy lifestyle: To ascertain that your health won't deteriorate, it is important to eat at the right times (3 meals a day), irrespective of whether you are hungry or not. Moreover, regulate your sleep patterns and do the things that you do usually.
Hope these tips come in handy and you're able to overcome the depressive state of mind you were dwelling on.
Image Source: Getty