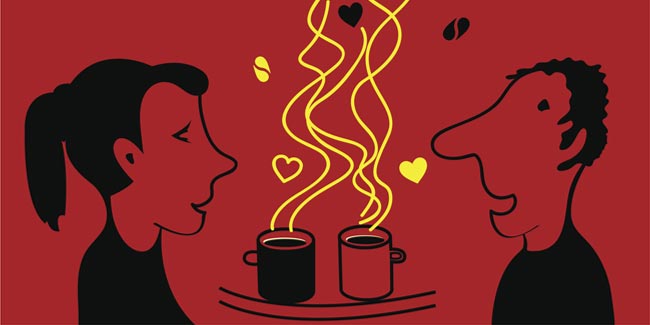 So you have successfully crossed the first stage and are heading towards the second date, we would like to congratulate you with a few tips for a second date.
After the first date of getting to know and the good impression game here you are on the road to a second one. Getting to this stage means you must have done something right on your first date and this is a very crucial stage. You have an idea about the person from the first date, and now is the time to use your understanding of that person into use. While you had made quite an impression on your first date, your second date is all about making the connection. Here are some tips for you to consider when out on a second date.

[Read: Dating Manners and Etiquette]

Something New

Try to do something new this time, like watching a film. The first date has given you enough idea about each other; hopefully you had a good conversation then. This time change the setting and do something else. Do not make it a boring affair, you can have your alone time for a conversation later on, but at first try to do something new and fun. Also make sure you have the entire day for each other, a few hours is no good.

The Personal Touch

This is the second date, and this calls for a different game plan than the first one. You will need to bring in the personal touch here; we aren't saying start holding hands and grab her by the waist. Do something like picking her up from her place and going together for the date, drop her home later in the evening, and be more relaxed. You know your date as this is the second time and so do not hesitate to be a little more informal than the first time; your date wouldn't like you to be a wooden stick.

[Read: How to Exude Confidence on a Date]

A bit of touching

Find excuses to touch your date, but do so under limits, or else you will seem like a desperate case. For girls you can laugh at his jokes and touch him, or whatever that you people do so well. For boys, this could be a little tricky so you should not go out of your way to touch her, just wait for the right moment. There will be a time and there will be a sign, it will be that moment and you will have to recognise it, but be careful as there may be no such moment at all. Keep it light and fun!

Conversation

When you are having a conversation you should be more concerned and take part in the conversation. People in relationships pine for a good conversation and as long as there is no sign of it there can be no spark. This time around you could go deeper about your life but there is a fine line so be careful not to unload topics like your sex life, just have a meaningful conversation when two of you are talking. Also, when conversing be sure to listen as this is of paramount importance, it is annoying to talk to someone who isn't listening and only waiting for his or her chance to blabber.

[Read: Questions to Ask on a Date]

Be Yourself

Now just because this is a second date it doesn't mean that you can become this different person, remember that you got this opportunity for a second date because he or she liked who and what you are the first time. Make sure you do not start boasting and lying just to impress your date, don't go all over the top and make things worse. We know that you are excited, but you must keep that under control and come out as the person who is true and genuine.

The most important tip for a second date is to understand that you aren't boyfriend girlfriend already and so while you are being one superficially, do not over emphasise on it. Don't go deeply personal and try and make it a memorable day. At the end of it you could give a peck if you think that the date went well, or else just stay away.

Read more articles on Dating Tips