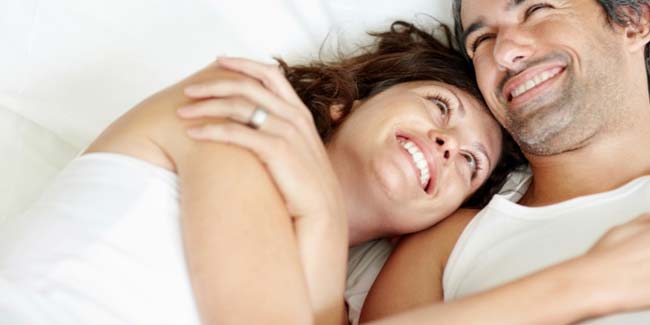 Sex facts & education help in keeping you safe & protected from STDs. Use condom, oral contraceptives, and avoid one night stands to avoid unwanted pregnancy.
You can protect yourself from STDs and unwanted pregnancies by practicing safe sex. There are a few safe sex measures but none of them provide 100 percent protection. Yet it is important and essential to use some method of protection, such as a condom as it greatly reduces the risk of contracting an infection.
The only reliable method is abstinence or avoiding sex which many might not consider an option. Prevent and reduce your chances of getting infected or having an unwanted pregnancy by following these habits:

Use a condom

Use a condom while you are practicing sex of any kind; vaginal, oral or anal sex. A condom is worn by men while practicing sex and is essential to be worn in oral and anal sex as well. Women condoms are also available now days and can be used for vaginal sex. Condom is one of the most effective ways of protecting yourself from STDs as it is non-porous and does not allow any viruses to get into the body. Condoms act as a barrier during a sexual act by preventing any contact or exchange of body fluids between partners. The efficacy of a condom in preventing pregnancy and infections is almost 98 percent provided it is handled and used properly.

Having a monogamous relationship

Have a monogamous relationship and continue maintaining it to prevent your chances of contracting any sexually transmitted diseases, only when both the partners are not infected. A sexual relationship with a dedicated person at a time can reduce your chances of contracting an infection. It is important to know about your partner's sexual history, so make it a point to discuss past sexual behaviour with each other, in order to lower your risks of contracting STDs. It is always better that both the partners get tested to protect each other. You are at a danger of contracting STDs, if you indulge in sexual activities with multiple partners.

Oral contraceptives or IUDs

Oral contraceptives or IUDs only protect you from unwanted pregnancy and do nothing in preventing sexually transmitted diseases. You are at a risk of contracting an infection or a serious disease if you are not using barrier protection, such as a condom while indulging in sexual activity. Spermicidal washes hardly provide any protection from STDs.

Never mix alcohol or drugs with sexual activity. Avoid both alcohol and drugs before and during sex as these hinder your thought process, lower your body's immune system and encourage risky behaviour. One should also be careful while having drinks at the parties as there have been many instances of date rape which is nonconsensual sex by drugging that can result in unwanted pregnancy and STDs.

Going for routine check-ups is a must

If you are sexually active with multiple partners, it is advisable to go for routine sexual health check-ups even if you do not have any symptoms. Act responsibly, in case you have contracted a sexually transmitted disease. Firstly, consult a doctor and start your treatment if the condition is treatable. Secondly, tell your partner about your condition, so that he/she can get tested too. Thirdly, avoid indulging in sexual activity with your existing partner or anybody else unless your condition is fully cured and the doctor has given you a clean chit.

Use of sex toys and dildos

Use of sex toys or dildos by more than one partner can pose risk of transmitting sexual infections if they are not cleaned properly. Have individual sex toys or use a condom over the toy and change it when used by anybody else.

Sex is more than penetration

The term "sex" has a vast definition and does not necessarily mean an act between individuals where penetration is achieved. In fact, certain sexual acts can be non-penetrative, safe and pleasurable. In non-penetrative sex, it is quite unlikely that any exchange of body fluids happen unless male or female ejaculate is transferred with hands or any tools, hence, risk of infection and pregnancy are very minimal.


Read more articles on Sex Education.