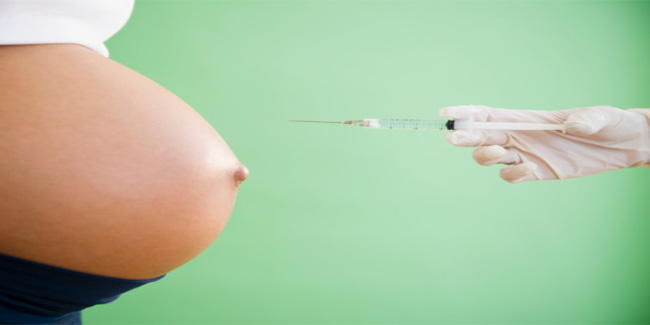 Risks of Swine Flu Vaccine During Pregnancy –Swine flu vaccination increases the risks of births defects during pregnancy. Both the mother and baby need to protect from swine flu vaccination in pregnancy.
During pregnancy the symptoms of flu are similar to those of regular flu and in most pregnant women the symptoms are mild and recovery occurs within a week. Woman who are pregnant are more likely to get hospitalized and have a higher risk of having complication and even death through swine flu and seasonal flu as their immune system is naturally suppressed. As terrifying as it sounds, experts suggest that in most cases pregnant woman ill with H1N1 will not have severe problems. Hence precautions for prevention of swine flu such as vaccination are recommended in pregnant women. But a major concern for any expecting mother is the risks of swine flu vaccine (for the mother and foetus).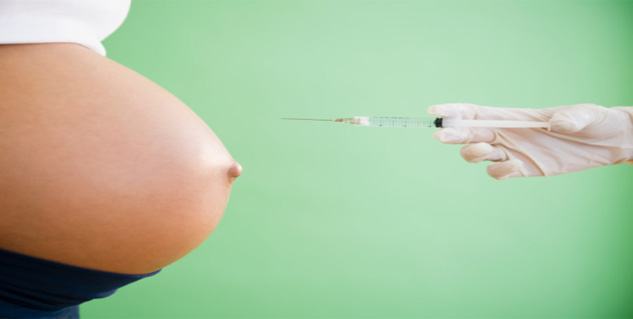 Read on to know the advantages and risks of swine flu vaccine during pregnancy.

• According to experts, all pregnant women should take the seasonal flu shot whatever the stage of pregnancy (even women who are not in high-risk groups). The current seasonal flu shot offers protection against the H1N1 (swine flu) virus, as well protection against other strains of flu virus.

• The vaccine is considered safe and there is no evidence to suggest that the flu vaccine (with protection against the H1N1 virus) causes any harm to pregnant woman or the unborn baby. According to the Committee for Medicinal Products for Human Use (CHMP) of the European Medicines Agency, the flu vaccine can be given safely to all pregnant women.

If you are pregnant, consult your doctor for the seasonal flu shot. It is safe and will not harm you or your baby.
Image source: Getty
Read more articles on Swine flu.