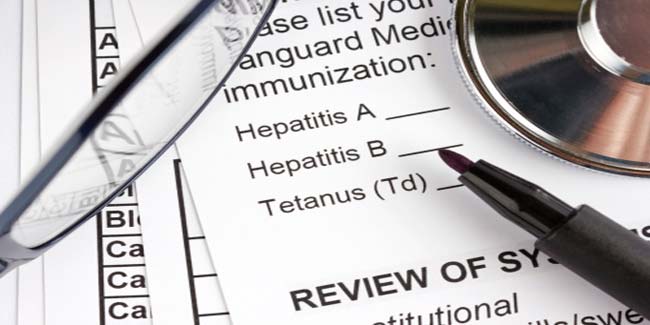 Risk of infection with hepatitis A is high in areas where direct faecal-oral transmission is likely to occur, such as day-care centres, prisons, and mental institutions.
Hepatitis is the inflammation of the liver. Hepatitis A is a type of liver inflammation caused by infection due to hepatitis A virus (HAV). HAV is one of the 3 most common viruses which can infect the liver; the other 2 are hepatitis B and hepatitis C virus. There can be several reasons for hepatitis A, which include infection, excess intake of alcohol, medications, chemicals, or poisons, or from a disorder of the immune system.
Risk Factors



Hepatitis A virus (HAV) is transmitted form one person to other by faecal-oral transmission. Those with poor sanitation and who fail to maintain personal hygiene are at risk of infection with HAV. The following are the risk factors of hepatitis.

Areas where direct faecal-oral transmission is more likely, such as day-care centres, prisons and mental institutions.
Those who work in sewage and waste water management are at greater risk.
People (householders and others) in contact with a person infected with HAV.
Sexual partners of a person with HAV infection.
Travellers from affected regions.
Homosexual men.
Anal sex.
Treatment



As of now, there is no specific treatment for hepatitis A infection. Infection with hepatitis A virus is mostly a self-limiting disease in most people and just symptomatic treatment is needed.

In symptomatic treatment, your doctor will advise you to take plenty of oral fluids. Those finding it difficult to retain oral fluids due to frequent vomiting may be given IV fluids. Medications to treat nausea and vomiting are given if patients are significantly unwell. Fever reducing medications are also a part of symptomatic treatment.

Most people with HAV infection after diagnosis can be cared for at home. If the symptoms are severe (such as dehydration, confusion, or difficult to stay awake), then admission to a hospital for treatment will be needed.

During the treatment course, consult your doctor when you think your symptoms are probably worsening or when a new symptom appears.
(Image source:Gettyimages)
Read more articles on Hepatitis A