We forget things every day—people's names, our keys or whether we locked the front door. But when it comes to taking your medicines, don't let your memory fail you. Taking medicines the right way could mean the difference between life and death. You can take simple steps to remember what medicines to take, and when to take them.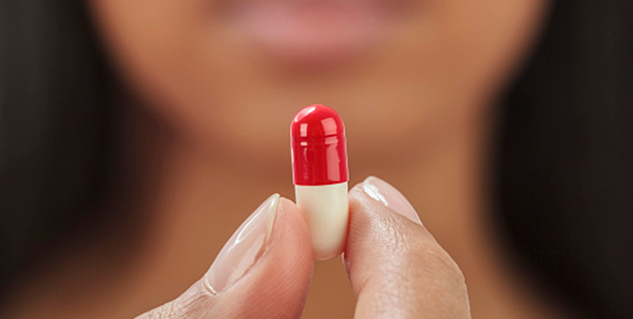 "Keeping track of different medications can be a problem for everybody, whether you're young or old," says Dr. Marie Bernard, deputy director of NIH's National Institute on Aging. "But as you get older, you tend to have more illnesses, so it's likely you'll need to take more medications."


Unfortunately, aging often brings a gradual loss of memory, which can make it even harder to keep track of your medications. The more you know about your medicines and the more you talk with your doctor, the easier it will be to avoid problems.


Many experts recommend making a list of all the medications you need to take. For each medicine, include how much you need to take, the time of day you should take it, what it's for and the name of the doctor who prescribed it. You can turn this list into a daily checklist and post it in an obvious place in your house—like the refrigerator or your medicine cabinet.
Also read : 8 Questions you must ask your doctor before taking any medicine


Taking your medicines should become part of your daily routine. For instance, you might take one medication every morning after you brush your teeth, and a different one at night before you climb into bed.


Try using pillboxes that have pills distributed into different compartments according to the day of the week and the time of day they should be taken. Carefully fill the pill organizer at the start of each week with the correct amount of medicines. Get a health professional, friend or relative to help if this task is confusing.


"You can also ask your physician to try to give you the simplest medication regimen possible—maybe once-a-day dosing or perhaps combination medications—so you won't have as many different medications to remember," Bernard suggests.


Technology can be helpful too. Cell phones, programmable wristwatches and other types of timers can remind you when it's time to take your medications. You could also try a phone service or a scheduling program on the computer if you're usually near a phone or on the computer when it's time to take your medicine.
Also read : Quick ways to cope with side effects of medication


"Some new technologies have timers on the medicine bottles, to remind you when it's time to take your medication. And for people who have the resources, new technologies allow a recording to go to a doctor's office, or to a loved one's home, to let them know whether a person is taking medication as directed," Bernard says.


"We live in a wonderful age where there are a lot of good medications that can help a lot of conditions," says Bernard. "But medications must be taken as prescribed, and always in careful coordination with your health care provider."
Tips to remember your medicines
Make a checklist of all the prescription and over-the-counter medicines you need to take each day.
ost your checklist in an obvious location in your home. Keep another copy in your wallet or purse.
Use a pillbox that keeps track of a week's worth of medications.
Make taking medicines part of your daily routine.
Try to fill all your prescriptions at the same pharmacy, so all your records are in one place.
Talk to your doctor about all the medications, remedies and vitamins you use. Your doctor can make sure they'll work together safely and effectively.
Image source :Getty
Read more articles on Contraception
For more such stories, Download Onlymyhealth app