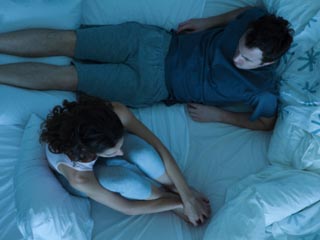 Time spent together, male ego, conflicts and the attitude of not compromising are a few of the relationship problems that crop up between husband and wife.
The essential problem which makes the relationship between a husband and wife turn for the worse is lack of communication. If you haven't been talking to your spouse, the relationship is bound to go into a rut.
The relationship problems between husband and wife can be seen in the light of the following relationship complications:
Too many expectations– You cultivate too many unreasonable expectations from your spouse which are all set to be doomed. Nobody is perfect, so why expect your life partner to be so. You should think highly of your spouse but they are human with their own tendencies to make a mistake. Try to avoid keeping your expectations too high.
Conflicts– Do not jump into conclusions about the relationship every time you have a conflict. There are ways to resolve it, and the best of which is allowing time to pass. Time will heal, and of course the having good positive conversation too.
No compromise– If your relationship is in a spot of bother, chances are that you never tried to consider your partner's point of view. If you always felt that you were right, that is just the proof to show that you were wrong. Your spouse may have been responsible to start a fight, but you are responsible for your reaction. Not willing to compromise is one of the most prominent causes of conflicts between husband and wife.
Male ego– At times, it is the man's ego that gets the better of even considerations of a happy married life. It affects the relationship in a major way. The wife's self esteem becomes very low when the male ego comes in between. The distance men can create by this often turns out to be irresolvable.
Time spent together– This is one of the critical factors in the success of a husband-wife relationship. You need to balance between the time spent with your partner, and the time you need to spend alone. If your partner enjoys more time with you, make sure you give him or her that. There should be a mutual agreement on this important issue.

Regardless of what you perceive to be the problem – money constraints, disturbing behaviour, feeling let down as the expectations have not been met, or any other. If you fail to communicate, it will be the start of the rut, and if you continue to be in the same frame of mind, dealing with the problem would not be easy.


Read more articles on Relationships.