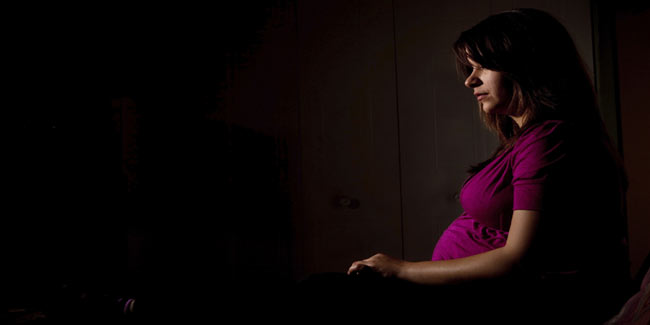 Pregnant teens are bound by the responsibility of taking care of the unborn child and an even greater responsibility of keeping her social life unaffected, which in most cases is difficult.
Teenage pregnancy is a major social problem that has several side-effects. According to statistics by March of Dimes, about three in ten teenage girls end up being pregnant before the age of 20. While most of these pregnancies end in adoption or abortion, teenage girls who end up deciding to keep the baby, face several challenges. Although, very little is known about teenage fathers, it has been indicated by researches that even they face problems. One of the hardest hit problems that a teenage mother faces is in terms of her relationships with family, friends and the baby's father.


Relationship Problems with Parents
Upon the news of pregnancy, a teenage mother panics about disclosing the news to her parents. While most teens, who have no clue of what to do next, tend to give the news out only to bear the brunt of denial, others look up for abortion. Parents of teenage mothers tend to isolate them to maintain the status quo. Denial is the last thing that a pregnant teen wants. Some of the common problems that a pregnant teen may face with her parents include:
Distant relationship with the parents: the parents may lose the trust they had on the teen and therefore, keep away. They may also keep away to avoid bearing the cost of prenatal care during the pregnancy term.
Unequal relationship in the parents: the parents may begin to favour the male child and neglect the pregnant teen.
Relationship Problems with Friends
Considering that the teenage mother's friends are also teens, oblivious to the complexity that pregnancy is all about, they may tend to bully or neglect the pregnant teen altogether. The pregnant teen's friends may alienate her and make it difficult for her to pursue further education. This may further lead to poverty and illiteracy.
Relationship Problems with the Baby's Father
Upon hearing the news of pregnancy, the unborn baby's father is either likely to pull out of the responsibilities or support. According to stats by thenationalcampaigh.org, about eight out of ten teen fathers do not marry the teen mother because of lack of financial support even for themselves. Lack of financial support from the parents and the baby's father can lead to poverty and the likelihood of the baby to further develop a trend in teenage pregnancy when it grows up.
Read more articles on Teenage Pregnancy.