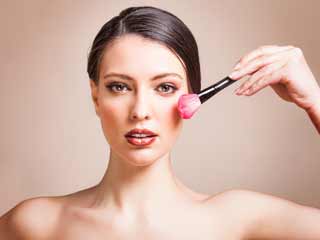 A recent study from Washington School of Medicine found that women who were exposed to a certain kind of chemical in their bodies experienced menopause two to four years earlier.
It was found in a new study from Washington University School of Medicine that women with high levels of certain chemicals in their bodies experienced menopause two to four years earlier than women who had a lower level of the chemicals.

According to a news release, this became the first study to broadly explore the association between menopause and individual chemicals on large scale. Blood and urine levels of 111 chemicals that are suspected to interfere with natural hormone production and distribution were studied by the researchers

The senior author Dr. Amber Cooper who is an assistant professor of obstetrics and gynecology said in a press release "chemicals linked to earlier menopause may lead to an early decline in ovarian function, and our results suggest we as a society should be concerned".

Data from 1,442 menopausal women which were analyzed nationally represented a population of almost 9 million menopausal women, said the news release. The information collected from 1999-2008 as part of Centers for Disease Control and Prevention's National Health and Nutrition Examination Survey was used by the researchers. The survey included 31,575 people.

The menopausal women in the data were aged 61 years on an average and none of them had estrogen-replacement therapies or had ovary-removal surgery. All women had been tested for levels of endocrine-disrupting chemicals.

The news release said that a decline in ovarian function can adversely affect fertility and lead to earlier development of heart diseases, osteoporosis and other health problems. It was these chemicals which had been earlier linked to certain cancers, metabolic syndrome and early puberty in younger females.
Image courtesy: Getty Images
News source: citifmonline.com
Read more Health News.