Wedding season is here, the time when you gain weight like anything. Weight gain is the most common occurrence during weddings, especially when you are the bride yourself. Gaining weight during wedding times is not in your control as there are lots of factors such as the joy and happiness, great food and so on. Of course, once the wedding is over, looking into the mirror becomes quite a task with all those visible flabs. The trauma of post-wedding weight gain heightens when the dresses that you specially bought don't fit anymore.
For newlywed brides it is definitely an embarrassing situation. If there was only a way to lose all unwanted pounds that you gained during wedding. Losing weight is already an uphill task; losing weight in a short period time is just another high. What if we tell you that you can lose weight in a week? Yes, you just read right. You can reduce post marriage weight in just 1 week with these easy to follow tips.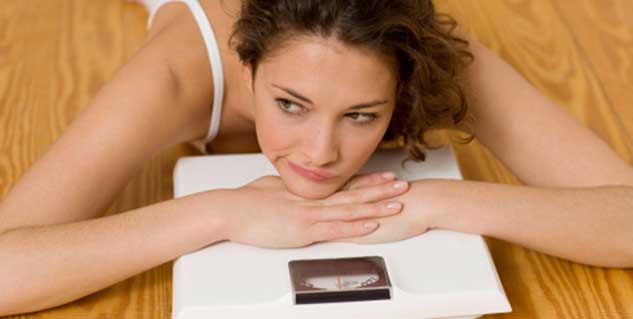 So, here is diet chart, a list basic rules and workout routine that newlywed brides must follow post-wedding in their day-to-day lifestyle. Have a look!

The basic rules that you need to abide by daily:

• First and foremost thing, you must stick to this 1 week weight loss plan, matter what.

• Start your day with 2 glasses of water and nothing else. You can switch the plain water with lemon water but do not add sugar, instead of sugar add honey. Also, during the entire day stay hydrated with plenty of water.

• If you have a habit of coffee or tea, switch your coffee and tea with green tea.

• Only stick to extra virgin olive oil and groundnut oil and nothing else and that too only 4 tsp daily.

• Add two glasses of vegetable juices to your diet. You can pick any of these juices but do remember to have only two glasses and not more.
• You can try spinach and carrot juice.
• Amla juice is also a good alternative. It also improves immunity.
• Ginger juice is great for throat congestion and nausea.
• Wheat grass juice can be an option.




For workout

Add some cardio exercise in your workout plan, such as running and walks. You can play around the pace depending upon your level of expertise. If you are beginner, you can start with low intensity and then move on to medium and high intensity.

Daily meal plan
Breakfast
After having your two glasses of water, you can give your day a good start with 1 bowl of fruit, again one glass of warm water with green tea.

Brunch
Have nuts to fight the hunger pangs but avoid cashew nuts. Go for almonds and walnuts.
Lunch
A salad of raw vegetables with a dressing of lemon, pepper and salt, cooked vegetable with light spice and crushed garlic in it. A bowl of brown rice of a chapatti made of ragi, jowar or bajra and a glass of low-fat buttermilk.
Evening
Just one fruit and green tea would be enough as an evening snack.
Dinner
Now go light with your dinner. Add salad, carrot soup, sprouts, and steamed vegetables with 1 tsp of oil in it.

Foods that you must during this diet plan
• Preserved and packaged fruit juices
• Pickles
• Aerated drinks
• Sweets
• Ice creams
• Yoghurt
• Fried foods
Image Source: Getty
Read More articles on Obesity