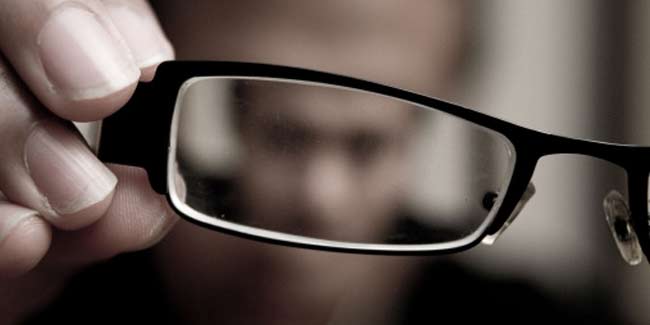 Near-sightedness or myopia is a common disorder of the eye that is experienced by a lot of young people who expose themselves to extensive TV viewing and working on the computer. Here are some exercises that can soothe the eyes after they have bee
There is hardly any escape from computers these days and so is therefore, no escape from eye disorders, the most common of which is myopia. In myopia, the patient cannot see objects until they are brought really close to the eyes. Researchers have found that some of the most common reasons why people suffer from myopia is because of mass education, TV and computers that force the people to focus on a particular thing for longer periods of time.

For several years, eye-care practitioners have prompted eye exercises as an effective method for reduction of myopia. But, careful study and evaluation by officials at the American Academy of Ophthalmology found no evidence to support that eye exercises can really work to reduce near-sightedness. These eye exercises can however, relieve the tension from the eyes.
Eye-finger Exercises
This exercise helps one to focus on certain objects that are far away from the subject. To do this exercise, you will need to stand with your back straight in the middle of a room. Now, face a particular picture on the wall and hold the index finger a few inches away from the nose. Begin by focusing on the fingertip. Ensure that your focus is undisturbed before you move ahead with the exercise. Now, quickly move your eyes to the picture on the wall. The image will seem distorted in the beginning but with practice, you will be able to increase the distance between yourself and the wall.
Write with your Eyes
Stand or sit in front of a plain wall. Now, try to write letters with your eyes as you would with your hands. The bigger the letters are, the better it is for your eyes. While you are making these imaginary letters on the wall, make sure that you track the movement of your eyes carefully. Try to perform this exercise at least once in a day to finally notice a change in your vision quality within a couple of days.
Scan the Room
Sit comfortably on a chair in a room that has lots of objects to look at. You could either choose your living room or the garden for this exercise. Once you are seated, look at one side of the room and slowly scan all the objects that the room has. Look at every article with great details and ensure that you outline each of these objects with your eyes. Only when you have completely outlined an object should you move to the other. To make sure that this exercise works for you, move slowly and steadily from one item to the other.


If you stick to the above-mentioned exercises by practicing them from time to time, you will notice the benefits pretty quickly. To further improve your vision, you could add some more types of eye training drills.
Image courtesy: Getty Images
Read more articles on Eye Disorders.