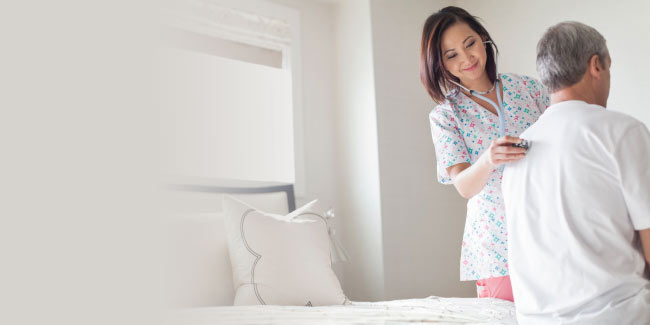 Surgery for lung cancer is a major treatment, and its recovery takes time. Take a look at the phases of recovery after lung cancer surgery along with prognosis.
Recovery from lung cancer surgery is not easy. You are done with the treatment, but still need to visit health care provider for regular medical check-ups. Health care provider examines recovery by performing chest X-rays, CT scans, ultrasound scans and blood tests. All these tests assess patient's chest and analyse medical symptoms of lung cancer. The medical follow-up help to identify any recurrence of lung cancer cells, so that it can be treated as soon as possible.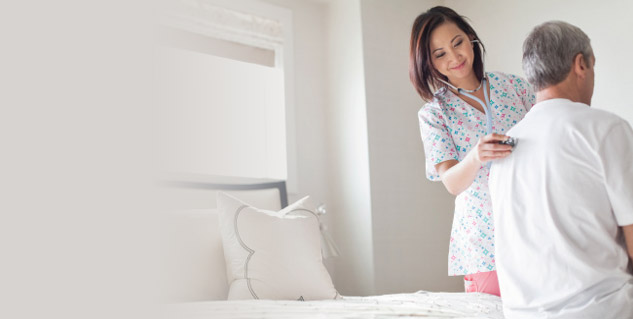 Recovering from lung cancer surgery
After Lung Cancer surgery, the next appointment will depend upon the treatment received and its effect. Usually, health care expert calls patient for first appointment after 2 to 6 weeks, and every 3 months thereafter.
Health care provider will look at effect of medications to control symptoms. Most patients seek counselling after lung cancer surgery.
For speedy recovery, breathing exercises are recommended after surgery, which help patients expand lungs and prevent pneumonia.
Dealing with medical conditions after surgery
Patients may experience persistent pain after surgical operation to remove cancer cells. For combating pain, health care provider will prescribe medications after you return home. Moreover, pain can also occur months after surgery as nerves begin to grow back. In case pain persists, you can ask your doctor to give you a stronger dose of pain killers. Do not opt for OTC drugs.
A chest tube will be left in place, with one end inside your chest (where surgery was done) and the other attached to a bottle outside your body. The tube that was used to fill lungs with air and drain out fluid that builds up in lungs may cause discomfort.
There could be many other side-effects of surgery. Patients should report the same to their health care provider during follow-up. Do not miss out on any because you surely don't want post treatment complications.
Prognosis of lung cancer
The survival rate of lung cancer depends on the stage (advancement) of lung cancer. The cancer form is one of the most difficult to treat, as it is usually identified in a late stage. Its prognosis depends on the type of lung cancer one has.
The earliest stage of cancer has the best results post surgery. In the first stage, cancer cells can be easily removed. Unfortunately, stage 4 is the advanced (last) stage of lung cancer, where the cancer has spread outside the lungs.
Prognosis also depends on patient's overall health. Health care provider will examine your condition after treatment to advise you on the help you need for recovery.
Image Source" Getty

Read more articles on Lung Cancer