Holi is incomplete without eating sweets, but they can harm your health so, read on to know the recipe of sugar-free sweets for holi.
On this holi, enjoy sugar-free Gujjias and Puran Poli. Sugar-free sweets are healthy sweets and you can prepare them at home.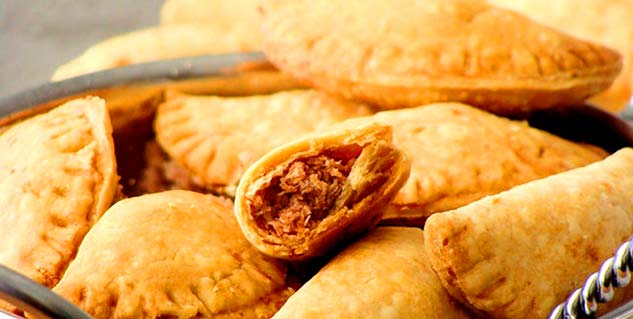 Gujjias

Ingredients you need:
1 cup Wheat flour
3 tbsp Ghee
1 pinch Salt
1/2 litre Oil (for frying)

For stuffing:
1 cup Grated coconut ( fresh or dried)
Dates puree ( instead of sugar)
1 1/2 cups Milk
chopped dried fruits
1/2 tsp Cardamom powder
1 tbsp Poppy seeds

How to prepare Gujiya:
Combine the salt, flour and ghee, add water and knead the mixture to prepare dough. Cover it with wet cloth and set aside for a while.
Soak the dates one night before and y blend them the next day. Your dates puree is prepared to be used instead of sugar. Test its sweetness before mixing it with the dough.
For stuffing- cook coconut, date puree milk, chopped dried fruits, cardamom powder and poppy seeds until this mixture becomes dry.
Divide the dough into 20-25 small parts and make them into flat round pancakes. Stuff them with a spoon of prepared mixture and fold the pancake from the centre.
You can create the fluted crescent border with a cutter. Remove the excess dough. Seal the border with little milk or oil. Keep the raw gujjia aside.
In a wok (karahi), heat the oil for 2-3 minutes; make at least 3-4 raw gujjias at a time and fry them until they turn golden brown.
Remove the gujjias in a paper bowl and let them cool. After 20 mins, you can savour the sugar-free gujjias. Store them in an airtight container.
Puran Poli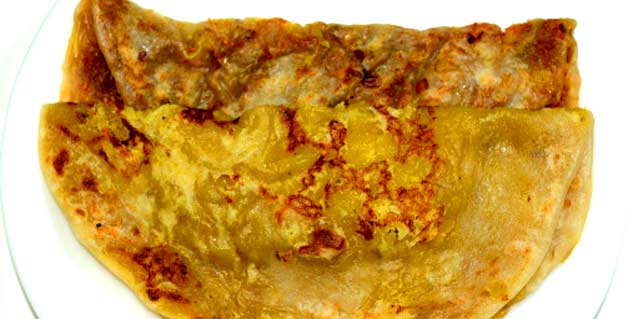 Ingredients you need:
1 cup Maida (all purpose flour)
1 pinch Turmeric Powder
1 pinch Salt
2 tsp Ghee
Water to make dough
6 tbsp Oil
Oil / Ghee for frying

For stuffing:
1 1/2 cup Jaggery (gud)
1 1/4 cup Bengal Gram Dal
1/4 tsp Cardamom Powder

How to prepare Puran Poli:
Mix ghee, salt and turmeric powder with maida, add water and knead to make smooth dough.
Cover with a wet cloth for one hour and knead again.
Pour 6 tablespoons of oil on the dough and knead until it gets completely absorbed. Keep it aside for 4 hours.
Boil dal in one whistle and drain the water.
Grind it with jaggery and cardamom powder to make a paste. Do not add water.
Prepare small balls of stuffing. Divide the dough into small balls and flatten them.
Put the stuffing ball in the dough ball and seal it with other side of the ball.
Make a proper round of the stuffed dough and prepare a thick puri with it.
Fry it on a tawa pouring ghee on both sides. Let it cook from both sides. Your Puran Poli is ready to be served.
Read more articles on Festival Fever.