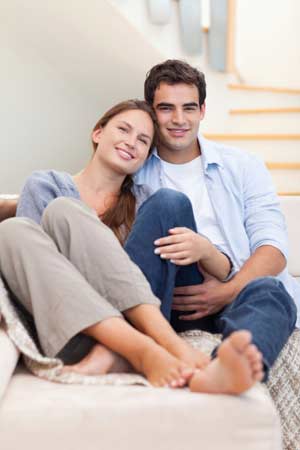 Recipe for a healthy relationship – What ingredients do you need for a healthy relationship? Take a look at the recipe of a healthy relationship, which is fun, exciting and romantic.
What is a recipe for a healthy relationship? The flower bouquet can't make relationship loving and intimate, but several little things can deepen a loving partnership. You will need the following ingredients to cook up a recipe for a healthy relationship:

1. Stay Connected

Take out some time from your busy schedule because if you're in a relationship you would want to keep not just your partner happy but yourself too. Spending quality time with your loved one is of utmost importance for building a healthy relationship. If you don't connect with your partner, communication and understanding between the two of you is to blame. Connection will improve when you do things fun together and try new things.

To stay connected, you must
make time for the things that you love doing together,
plan surprises for your partner and
plan fun activities, candle-light dinner and holidaying together.

2. Open Communication

Absence of open communication often leads to insurmountable challenges or stress. Open communication assures understanding of each other.

Rather than presuming things for your partner, you must
talk to partner openly to know what they are thinking,
make attempts to encourage your partner to communicate,
learn the best way to communicate with them.
read partner's signals, body language and gestures and
you should know whenever they feel uncomfortable about something and want to talk about it.

3. Compromise

Maintaining healthy relationship is a two-way process. If you expect to get your time from your partner all the times, you will be disappointed. You need to make compromises at times, realising importance of partner's official affairs or other important issues.

Compromising (only a few times) can create a comfortable atmosphere of support and understanding. Therefore, keep away the attitude of winning versus losing that makes compromising next to impossible. Rather, work together and resolve your conflicts.

4. Anticipate Good and Bad

Every relationship sees its crests and troughs. Events like job loss, health issues, money problems and raising child can threaten your relationship.

Instead of striking back with anger and frustration on your partner, you must:
avoid taking issues to the level where it becomes a big problem and
work thing together and adapt to changes.

5. Knowing Dislikes

Besides doing everything to please your partner, you should essentially know about partner's dislikes, to avoid their inappropriate and unwanted behaviour.

These are the requisite ingredients to have a healthy relationship and maintaining it the all the way.
Read more articles on Sex & Relationships