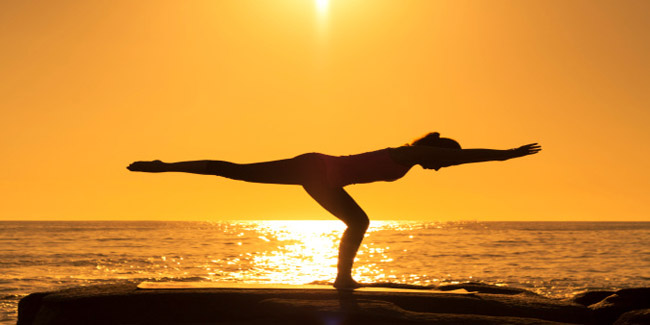 The time of your exercise matters as much the exercise regime itself. Early morning workout has it's own added advantages making it wiser to leave the bed early morning and doing exercises.
Most people want to exercise as much as they can but when it comes to actually doing it, several questions start bothering them. One of these questions concerns the time of the work out. All of us are usually so packed on schedule but want our exercise routine to provide us best results. This brings us to wonder when it is that working out will turn the most fruitful. Turns out, the blissful and beautiful morning.
Morning seems the perfect time for being lazy. It may not be easy to get out the warm and cosy bed, but it is worth it. Even scientific research suggests that early morning workout can be most helpful for your overall health. It can increase the energy levels and boost your mood for the entire day. One of the common requirements for a successful exercise program is to exercise first thing in the morning. If you still are unsure about missing on those early morning naps for the sake of exercise, following reasons will help you get going.


The Sunlight
Light, especially from the sun, alerts your mind making you more responsive and active. Waking up early for your workout will allow you to get a blast of sunlight as compared with the dull evenings. It will help you perform all the exercises more effectively and get the most out of your hard work. Moreover, if you regularly exercise early morning, your body will adjust its clock accordingly making you an early riser. The endocrine system and circadian rhythms of your body will adjust to the early morning schedule and you will start to wake up early on your own.


Failsafe
Besides the unwillingness to leave the bed, you will hardly find any excuse to miss on the early morning exercises. If you have been working out in the evenings then you already know how uncertain it usually is. However, you won't have to miss your exercise in the morning for a party or an urgent meeting. You will always be free in the morning to follow your exercise program.


Wonderful Start
The early morning workout will give you a great start to your day will lots of energy and improved metabolism for the day. When you work out early morning, it sets the tone for the day. You feel fresh, energized, and relaxed. It will also make you more efficient and boost your mood. Apart from that, you are most ready to work out right after waking up. When you are about to wake up, the hormones in your body prepare it for the workout by regulating blood pressure, heart rate and the blood flow to muscles. If you work out in the evening, your body will stay active and alert for several hours.
Best Time For a Routine
If you exercise in the evening you will usually to start at different times during the week. Sometimes you may be stuck in traffic and at other times, buy groceries on your way back home. However, if you exercise in the morning you are free to start your exercise at the same time regularly. It's quiet and peaceful early morning. You don't hear any noise and the air feels fresh. All this makes morning the best time to work out.
Image Source: Getty