Often we hear the word infidelity and wonder how someone can throw it all away for the sake of a temporary pleasure. But to err is human or so we think and therefore, we let everything pass. Bizarrely enough, men who cheat often have wives who let the matter slide and forgive them. At first you would think why do men cheat? But then its strikes you, why do wives forgive them and continue to live with them? Is it because women are ideally more forgiving than men? Or there are other psychological implications at play between couples.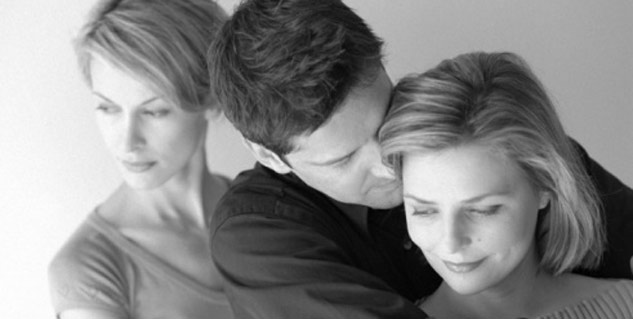 To understand this completely, here is a look at why men who cheat can easily get away with it and their women continue to stay with them.
Blind possession
Some women are just plain possessive, to such an extreme that they cannot handle the problem. This gives rise to a blind possessiveness, even in the face of infidelity. It does not really matter if the man is good, bad or different, once a woman has made ties with a man, she would hardly let him go, no matter what. This makes way for antipathy and hatred in her heart but she cannot help but carry on living with him. Such a relationship is extremely toxic.
For the sake of love
There are some women who think that love will heal their problems. So, when their husbands are cheating, they turn to love and try to change them. This is undoubtedly a case of one side romance, where the woman loves the cheating man more than the man loves the woman. Such a woman would at first ignore signs of cheater and then when the episode unfolds, she will turn to love and help her husband focus on his family rather than a stranger. Such a woman is found to be deeply affected by the affair.
Acceptance
Women inherently are beings who are not used to cheats and lies, men on the other hand are territorial and do not like their partners have sexual relationship with someone else. So, a woman would ideally be disturbed and paranoid when she has her sixth sense working, pointing towards a potential cheating husband, and the moment they confirm their fears they get calm and begin to accept the situation. Men on the other hand are mainly concerned about possessing their partner's body, while women are more accepting in this regard.
Sense of safety
As archaic as it may sound, women are often bounded by the sense of security that they find in their men. And this is true for even those men who are incapable of providing or loving their wives. A woman will think every angle aspect of her life before taking a major decision and chances are that she will forgive him and continue to live with him. This is especially true if the couple have children. Men who cheat often get away easily because their wives are wary of the consequences of a divorce and raising a child alone, more importantly the stigma and judging eyes of society.
Read more articles on Dating and Relationships.