Sex is considered as a private affair between two individuals. Sex is a not a very complex thing, rather a very simple phenomenon. However, it is proved that sex life of two individuals says a lot about their life, their relationship with each other and who they are as a person. Yes, there are a lot of couples having sex every day, more than other couples. Why does it happen? Why some couples have more sex than others? What is the theory behind it? Well, some researches explain it all.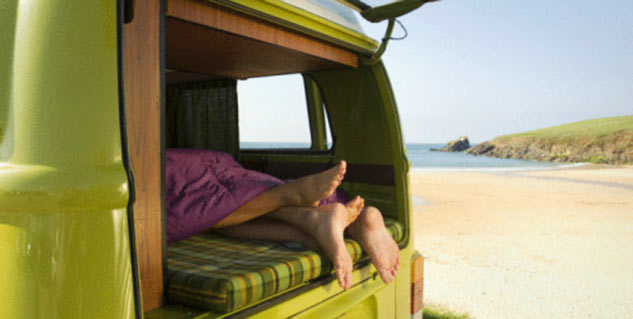 A late study reveals that if you wish to know all about a person's sex life, you are not supposed to look at the man's or woman's personality but should look at their sex life.
A project was carried out where some couples were made to keep diaries and keep track of their sex routine like how often they were having intercourse. This project revealed a lot about their personalities and preferences in intercourse like how open they were to experiments, their nervousness around their partners and other aspects that outlined the relationship, on a whole.

In about two weeks, the volunteers, the couples in their mid 20s and early 30s revealed the actual number of time they had sex in a week. And when the real time data came out, it was recorded that 278 pairs had sex only 3 to 4 days in two weeks and most of the times men were the first to initiate the intercourse and not women. Researchers revealed that a couple more likely to have sex if women were open to experience. All these data were asked to present in ratings.

However, the studies also revealed that when it came to satisfaction, women and men were rated same 'openness'. Both the sexes were equally open to experience and experiments. The fact was noted, which was surprising that when men were more open, the rate of satisfaction was less, while when women were open to experiences and experiments, the satisfaction level was comparatively higher.

The study here is based on the relationships of couple in their early stages of relationships, especially newlyweds that were still in their honeymoon stage. The study did not record same sex couples though. The study also could not cover all the areas, by which the conservative and liberal localities could be compared. That's why the results of the studies were not completely perfect.

Although, the final results suggested that there is no exact number of the amount of the sex a happy couple has. The right balance of sex initiated by both men and women with openness to experience lead to a happy relationship.
Image: Getty
Read more articles in Sex & Relationships.