Why do people break-up over a petty fight? Why modern relationships fail? People get into relationships, love each other, fight each other and go their separate ways and this is not how it is supposed to be. If you are getting into a relationship, you must know that a relationship will have love, happiness, sadness, fights and disagreements.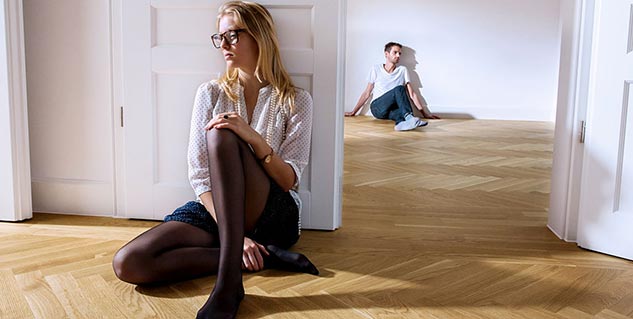 People these days are so obsessed with the concept of falling in love that they forget all the hardships associated with it. Falling in love is always easy, road ahead is rocky with lots of sacrifices, compromises and commitments. You invest your time in a relationship, you give it your heart, your dedication and when you are not prepared to do it, the relationship falls apart.

One of my friends started dating this really cute girl, first three months proved to be the best times of their lives. They looked happy together, they looked so in love but then suddenly when the relationship started transiting to another, deeper level of love, they started drifting apart. Now was the time when they were supposed to be taking it another level, they separated. In their case, when all was good they were together but when things started getting real with a little fight and a few disagreements, they broke up.

Young couples need to understand that realm of love goes beyond cute texts, phone sex, movie dates. Real love is about will make you happy from within, it will make you cry, it will turn you restless but the sad part about the modern relationship is that they don't last that long but instead fall apart.

What exactly went wrong? Why people no more work for a healthy relationship? Why modern relationships fail?
Too much of love
People love way too much. Yes, sometimes shower their partner way too much with love, almost smothering their partner. Too much of anything is not good. Loving is good but showing too much affection can make your partner feel suffocated and drift away from you. Couples in modern relationships need to understand that loving is good but smothering your partner can suffocate them and bail out of the relationship. Staying 24/7 on texts, bugging them non-stop, trying to be with them all the time just because you love them and cannot give them enough space can ruin the relationship.
Too less love
Now, in some cases it so happens that couple love too less. If loving too much is bad, loving in way too lesser quantity is bad as well. You do not care where your partner is, who she is or he is going out with, not returning the love, no showcase of affection are some of the things that you must not do at any cost.
Slave of technology
Couples today meet and still stay occupied on their mobile phones. Yes, couples with their smartphones in their hands while being with each other are making a huge mistake. Modern relationships don't realize the value of being with each for real.
Not fighting for each other
The biggest fault in today's relationship is not fighting with each other and for each other. Couples enjoy the happy times but drift apart in tough times while tough times should be the time to stick together. Couples must know that love not just about sharing happy moments together, they must know that love is about being together no matter what.
Image: Getty
Read more articles in Sex & Relationships.