A major health no-no?
Cigarettes and alcohol.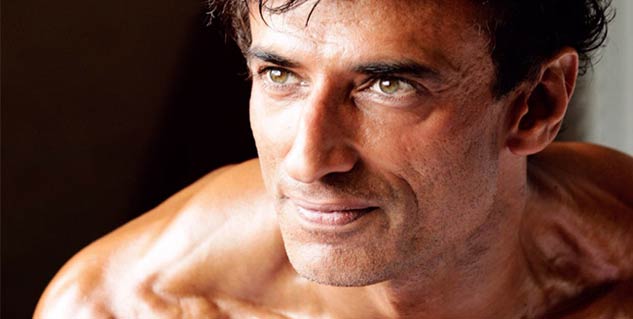 Beauty is?
Basically, what you see is what you get.
Three things no man should do without?
Good shoes, good sunglasses and a great cologne.
The first thing you notice in a woman?
Her eyes and a sense of humour.
A fashion fad you wish would fade fast?
Being "up" with the times.
Botox or detox?
Detox. And the best way to do it is to go vegetarian.
If age is no more than a state of mind, how old are you?
Timeless.
Advice for couch potatoes?
Get off it!
Image Source: IndianExpress.com
Read more artciles on Celebrity Fitness.