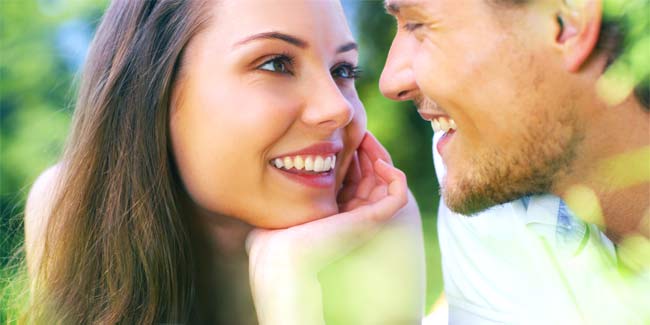 Before you jump towards getting hooked up with someone you should try and figure our that person by asking some very important questions.
To hook up means to start a bout of romance, to begin a tale of unbridled joy. The hook that catches your love prey could be very strong indeed but how much do you know that the person you are hooking up with is the right one?
Without sounding like a Q and A session you will need to have dialogue with your love interest so that you could figure out who you are hooking up with. There are certain questions the answers to which will give you a fairly good idea about the person you are starting to date. Let us take a look at these questions:

[Read: Types of Men, Women find Undesirable]

What does Relationship mean?

This is the quintessential question that will give you a lot of answers. Knowing what that person's idea of a relationship is could be of great help. Is it one that will end up with marriage and kids, or is it just a matter of the current times. Clearing the idea of relationship and what it means for the two of you would help you understand your own stand as compared to the other person's. So, this question can be asked for a better understanding of what you are getting into.

Where did you grow up?

There is something very romantic about the past, and it is this romanticism that you should want to visit with your future lover. Asking him or her to talk about the place he or she resided on during the growing years is definitely a good way of understanding that person. Family plays an important role in shaping up a person and understanding one's family and background could give you a fairly good idea about this person and what you could expect from him or her.

[Read: Dating and Relationship Advice for Men]

What do you believe in?

Either a person does believe in something or he is completely hopeless, either way you would know him or her better. Understanding what this person believes in could be of great help, you would understand if the two of you are compatible or not. Do the two of you have similar ideals or are there many differences? Too many differences could ruin things in the future though you may want to believe that opposites attract, this may become a cause of worry as time goes by.

[Read: General Dating Rules for Women]

How do you feel about a No?

Can this person take a no for an answer? Is it possible that he or she will start to throw tantrums if things do not go according to his or her wishes and fancy? This is another good question that you can ask your love interest, and it is better than facing tantrums in the future than to clear all doubts in the beginning. This question will also give you the answer to the question of being supportive and understanding. A supportive person would never want to have things his or her way all the time. Do not hesitate; you should be able to just ask.

What do you enjoy?

Does this person enjoy reading, listening to music, watching movies, talking, writing, cooking, or anything at all? What do you enjoy doing is a question that will open the doors for a vast understanding of this person. You will get a fairly good idea about what he or she is like by her taste in things and all the various ways in which he or she prefers to pass the time.

Apart from the above questions you will realise that there are a lot of other things that you will need to recognise in this person. For this you will need to constantly talk, talking is the most basic of things one should do before getting hooked up. Conversations give way to one's heart and so do talk! Before getting hooked up you must always remember that old adage, "look before you leap".

Read more articles on Dating Tips