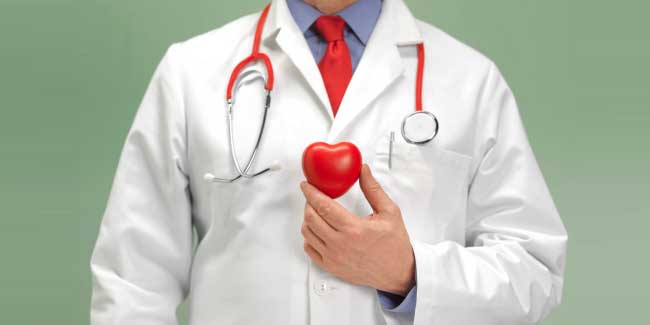 India is known to be the diabetes capital in the world with the highest diabetes related deaths over the last decade. The fact that diabetes and hypertension go almost hand-in-hand has already been proven. Co-existence of Hypertension with diab
Women & Heart
There is a General perception that men are more prone to cardiovascular diseases, however, many studies have revealed that there has been a spike in the percentage of women prone to heart diseases.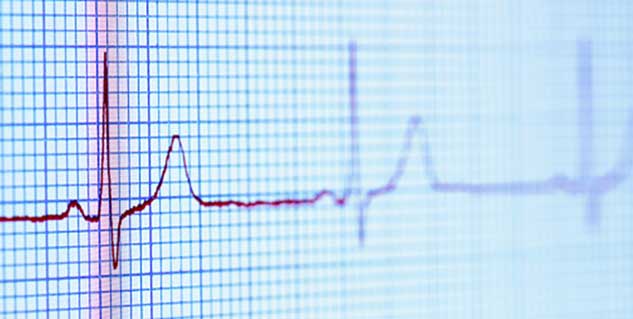 Facts about Cardiovascular Disease Risk in Indian women
There is a marked increase in the percentage of women prone to CVD
The shocking fact is that women in the age group of 35-44 years are increasingly more at risk
CVD prone percentage of women reveals 69 percent of Housewives and 67 percent of working professionals over the age of 35 in India are now affected
Risk factors include low HDL and high BMI in women as young as 35 years of age
Contributory Factors in women
Being overweight is not just an aesthetics concern, it also strains your heart
Not enough 'good' cholesterol, constitutes a key reason for CVD risk in Women
Smoking , Diabetes and High BP put women on a CVD risk early in life
High saturated fat consumption, excess sugar and salt intake; low consumption of vegetables and less intake of whole grains raises the stress levels
Obesity, Diabetes & Hypertension and its effect on the Heart
India is known to be the diabetes capital in the world with the highest diabetes related deaths over the last decade. The fact that diabetes and hypertension go almost hand-in-hand has already been proven. Co-existence of Hypertension with diabetes also pushes risks to the heart further. Obesity is also a contributory factor in high blood pressure levels.
Of all the risk factors and their effect on the heart, diabetes is one of the most distinctive threats. People suffering from diabetes are at twice to four times the risk of CVD as opposed to people without diabetes. Diabetics are also exposed to higher morbidity where cardiovascular disease accounts for 65 -75% deaths.
The effect of Air, Asthma on the Heart
Conditions like Asthma with other pre-existing conditions such as diabetes and obesity can even raise the risk for a cardio vascular disease. In addition, cold winters manifest in sinusitis, cold and cough all adding to the complexity in those suffering from asthma. The season often leads to further difficulty in breathing and a greater stress on the heart.
Dr Chaudhary said, "The good news is that it is possible to prevent and avoid a heart disease. But, then one must be proactive in taking active steps towards a healthy living, especially if one has a genetic disposition of a heart disease."
Food, Nutrition & Exercise Tips for a Healthy Winter
Food & Nutrition
One of the most important steps in lowering your heart disease risk is to take a high-quality, animal-based omega-3 supplement. Some sources of omega-3 fats include fish, seafood, flax seeds, canola oil, soy and soy foods, soy milk, chia seeds, walnuts and pumpkin seeds, eggs, margarine, milk, juice and yogurt. It is best to consult your doctor on your diet.
Consumption of hot beverages in winters like Coffee and tea goes up. However, coffee is also known to increase blood pressure. Caffeine can also be a deterrent for people with pre-existing conditions. Opting for green tea or taking warm water instead of room temperature water proves to be a good choice.
Make sure you're eating foods right for your body's unique nutritional type. Consulting a nutritionist to know what foods suit your body type can be of help.
Exercise
Exercise regularly. A simple walk for 20- 30 minutes regularly is a must.
Get your daily dose of Vitamin D by spending some time in the sun every day. A minimum of 30 minutes-1 hour of soaking in all the vitamin D can contribute significantly to your healthy heart. The best time to follow this regime would be in the first strains of sunlight.
Adequate protection from winters
Wear adequate winter clothing to protect yourself from dipping temperatures. The onslaught of the low temperatures can slow down the pumping of the heart and even lead to clots. Exposure to cold is not advised.
Regular Check-ups
Taking regular tests help you keep up with the changes in weather and attune your body to that by making the small necessary external and internal changes. Very importantly, it would also help to keep a track of your HDL and triglyceride levels.
Recovery facts on Heart Surgeries in winters
People who go through heart surgeries in the cold season can tend to have a slow recovery. It is important to be constantly in touch with your doctor for tips, advice and medical counselling.
Older people can also tend to be sad or depressive in winters, especially after they have been through a surgery. It would help if the family could assist the recovering person keeping in mind their physical, mental and emotional journey and to providing them adequate support to sail through the phase.
Image Source: Getty
Read more : Press Release