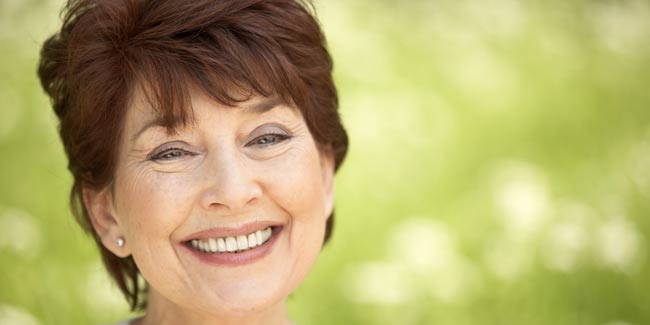 Menopause is a normal phase in a woman's life, but it may occur earlier in some women than in others. You cannot prevent perimenopause but certain healthy lifestyle choices can help you delay it.
Perimenopause is a transitional phase in a woman's reproductive cycle that she experiences with ageing. Age of perimenopause or menopause transition can vary quite similar to puberty and the duration of pregnancy. It mostly starts in one's 40s, but can start in the 30s as well. It generally begins 8 to 10 years before menopause. The average length of perimenopause is about six years but it can be shorter (a few months) or longer in some women.
Risk factors

Menopause is a normal phase in a woman's life, but it may occur earlier in some women than in others. Some factors which can probably lead to perimenopause at an earlier age are high stress levels, sedentary lifestyle, irregular eating patterns and under lying chronic health problems.
Signs and symptoms



Symptoms of perimenopause such as changes in menstrual cycle, hot flushes, sleep problems, mood changes and vaginal dryness can vary from one woman to other. Some may have severe symptoms whereas others may have hardly noticeable changes. With decline in estrogen levels, women may start to lose bone more quickly than you replace it. The deteriorating bone density put them at greater risk of osteoporosis.

The menstrual cycle becomes irregular and your fertility decreases during perimenopause but you can still become pregnant. If you wish to avoid pregnancy then it is recommended that you continue to use some form of birth control until you reach menopause (that is you don't have menstrual flow for 12 months).
Lifestyle changes to improve symptoms



You cannot prevent perimenopause or menopause but certain lifestyle changes that can improve the symptoms and enhance your general well-being are:
Regular exercise.
Quitting smoking.
Healthy sleeping habits such as getting enough sleep, going to sleep early and waking up at the same time each day.
Decrease in the consumption of alcohol.
Maintaining a healthy body weight.
Taking multivitamin supplements and calcium supplements, if needed.
Drinking plenty of water (at least eight glasses of water each day).
When to seek medical advice



Some women consult health care provider for their perimenopausal symptoms, whereas others don't experience symptoms severe to seek medical attention. There are subtle symptoms that may come on gradually and you may not realise them. If your day-to-day activities are affected, see your doctor.
Read more articles on Women's Health.