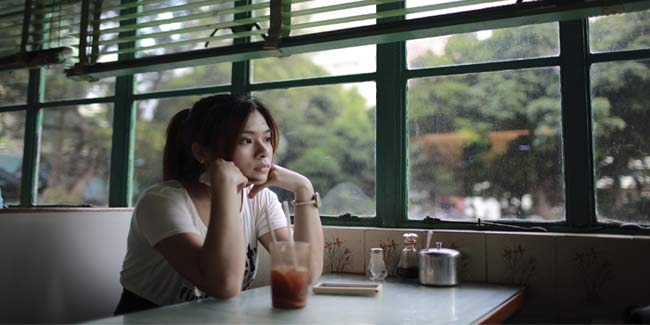 Problems with teenage pregnancy are many and are categorised into problems for the mother as well as the baby. Find out more, here.
Teen pregnancy as well as parenting poses several negative effects on the parents, grandparents and the arriving baby. Statistics by the Women's Health Channel show that about a million American teenagers become pregnant and about 175,000 give birth to their first child in the US. This high rate of teen pregnancy has become a major concern, especially because of the problems related to teenage pregnancy.
Teen pregnancy refers to pregnancy of girls below the age of 20 years or in any female, who is not legally considered an adult. About 67 per cent of first-time moms fall under the category of 18 and 19 years old.
Problems for the Mother
Planned Parenthood has found that about 80 percent of the teenage pregnancies are involuntary. There are several negative implications for women, who conceive before the age of 17. Pregnancy related death rate is high in mothers, who give birth before the age of 15. Considering the fact that the teenage mothers are still developing, they are likely to undergo undernourishment and dehydration after an intense or long labour. About seven out of 10 teen moms are most unlikely to receive prenatal care during the first trimester of pregnancy. Those women, who are at the risk of alcohol and drug abuse or smoking cigarettes, are highly likely to experience complications related to pregnancy. Teenage moms are less likely to get married and more likely to go on welfare compared with their older counterparts.
Problems for the Baby
There are several implications for babies that are born to teenage moms. Teenage moms are highly unlikely or less likely to gain the required amount of weight during pregnancy, which can give rise to low birth weight and can therefore, lead to significant number of problems for the baby. Babies that are born with a low birth weight have underdeveloped organs, which can cause respiratory issues, intestinal problems, heart problems, bleeding in the brain and at some rare circumstances, even death. Moreover, babies born to moms, who did not receive prenatal care, are highly likely to die even before they turned a year old.

Baby boys that are born teenage moms are at a greater risk of incarceration in the later stages of their life and girls born to teenage moms are likely to become teenage moms themselves. According to the National Campaign to Prevent Teenage Pregnancy, about two thirds of teenage parents do not graduate from High School.
Read more articles on Teenage Pregnancy.