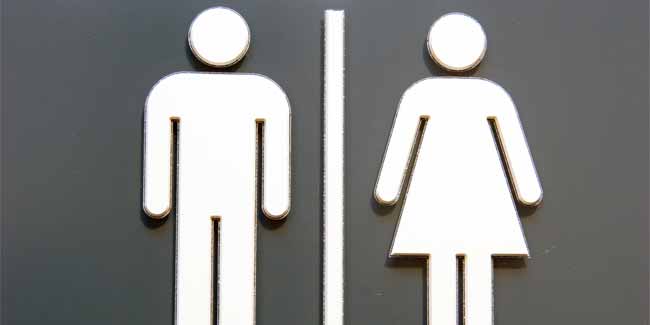 Problems with Gender Roles & Sex Discrimination are widely prevalent in every society. Here is a comprehension on what and how they exist in different spheres of life.
Gender roles that have been traditionally played by the respective genders have affected the level of discrimination on the basis of sex across the world. While societies worldwide have attempted their best to break the bridge of differences between genders, there is still a part of it that remains to be a widespread concern.
What are Gender Roles?

Gender roles are defined on the basis of the society one lives in. For instance, the first assignment of gender roles given by parents to their baby is dressing the girl in pink and the boy in blue. According to the social role theory, it is the social structure that defines the gender role that one plays. In some societies, boys and girls are expected to behave in ways they 'should' and if they don't, they are considered unacceptable. For instance, assertive women may be considered 'unacceptable' and men, who lack physical strength, may be classified as 'wimps'.


How is Sexual Discrimination Identified?


Some theories explain that it is the mere existence and tolerance towards defining gender roles that has given birth to sex discrimination.

Discrimination on the basis of sex, according to the U.S. Equal Employment Opportunity Commission, happens when a person is being discriminated or exposed to condescendence because of the sex that he/she belongs to.


Gender Roles and Sex Discrimination in the Past and Present

Sex discrimination has spotted its shadow in various spheres of human life. Here is how it has been different in the past and present. These may be concluded as the problems with gender roles and sex discrimination.
Domestic Violence

Sex discrimination also identifies sexual assault as one of its branches. Domestic violence is a popular concern, which has been in the society since ages. In different parts of the world, it exists in the form of physical, psychological and sexual abuse. This discrimination can be traced back to the popular socially structured conception of men being more powerful than women.

In the past: In the past, women hesitated to be vocal about domestic violence that they experienced to save themselves from the dire consequences of going against the status quo.

In the present: Domestic violence has been lawfully curbed in different societies though it still exists beyond law.
Education

In the past: Women in the past were disadvantaged from higher education. Even when women were encouraged to pursue higher education, they were assigned subjects that were less intellectual.

In the present: The gap of area of education between men and woman has been widened since 1991 when women were encouraged to pursue higher education in colleges and universities. The distinction between boys and girls in class, however, still exists in some societies. For instance, boys are given more attention and praise along with more punishment and blame compared with girls.


Military

Gender roles in the military have been given paramount consideration. Few countries have strict military service irrespective of the gender though there are others that have a system of constriction limiting female presence on field.

In the past: Several countries prohibited the recruitment of women in the military academy. Women were not trained in active service when deployed in support roles.

In the present: With the unpredictability of wars setting in, the distinction between men and women is fading. Setting up of new departments such as the Department of Defense's new Sexual Assault Prevention and Response Office in the military has helped to balance the imbalance of genders.
Read more articles on Sex Education.