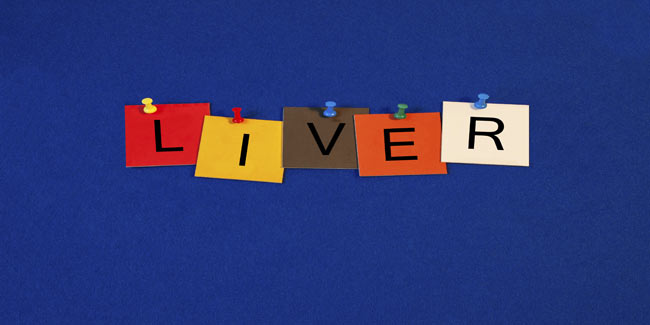 Most liver diseases can be prevented by making some basic lifestyle changes, such as eating healthy, practicing good hygiene and refraining from binge drinking.
Given that liver is the largest organ of the body, it performs many functions to sustain life. The functions of the liver include breaking down/eliminating naturally occurring toxins, producing bile (necessary for digestion), and storing vitamin B12, iron, copper and glucose (as the substance glycogen).
The liver is often neglected until something wrong occurs. When it gets damaged and the consequences are often quite serious. Liver diseases are easier to prevent than to treat or manage. Here's how you can prevent liver conditions.
Know the Symptoms



The common signs of acute liver disease are jaundice (yellowing of the skin and eyes), nausea, itchy skin, fatigue, appetite loss and abdominal pain. The permanent loss of liver function leads to a complication called cirrhosis, or scarring of the liver. Among other problems that exhibit chronic liver disease include bleeding disorders, swelling of the abdomen (ascites), trouble thinking clearly (encephalopathy) and gastrointestinal bleeding.
Examine the Medication Side-effects



If you are on medications, you need to examine the after effects of them. If you experience anything unusual or anything involving liver toxicity or hepatic damage, consult with a health care provider. Discuss with him/her the alternatives if necessary and ensure that medications don't add to your risk.
Limit Alcohol



Drinking alcohol excessively can lead to various types of liver conditions. Avoid excessive alcohol intake, including alcohol binges with periods of abstinence. Alcohol interferes with the ability to regenerate cells; once dead cells turn fibrous and cirrhosis develops, the damage becomes irreversible.
Healthy Eating



Practicing good nutrition is the key to good health. Most liver conditions have nothing to do with food intake and there is no way certain foods can prevent liver diseases from developing, but healthy eating can help. Obesity, diabetes, malnutrition and alcohol abuse are the main reasons behind fatty liver disease. Also, there are a few studies to suggest that caffeine may help prevent liver disease, but the results are not conclusive. At your end, you must avoid eating anything that inhibits the function of your liver.
Practice Safe Sex



When engaging in sexual activity, use safe practices. Always use protection against sexually transmitted disease. Partners may be carriers of Hepatitis A, B or C and some may not exhibit symptoms. Get tested for hepatitis and know your partner's sexual history.
Be Aware when Travelling



If there are outbreaks of hepatitis to the place you are travelling, you need to take a few precautionary measures or avoid these areas if possible. Always drink bottled water and eat at establishments with a good reputation.
Practice Good Hygiene



It is important to practice good hygiene to keep liver diseases at bay. Always wash your hands after using the toilet and before preparing food. Don't share razors, needles, toothbrushes or nail clippers.
Get Checked



If you experience liver disease symptoms or engage in high-risk behaviour that puts you at the risk of developing liver disease, see your physician for liver enzyme testing. Early diagnosis may prevent the damage or alert the patient that elevated levels are present.
Most liver diseases can be prevented by making some basic lifestyle changes, such as eating healthy, practicing good hygiene and refraining from binge drinking.
Read more articles on Liver Diseases.