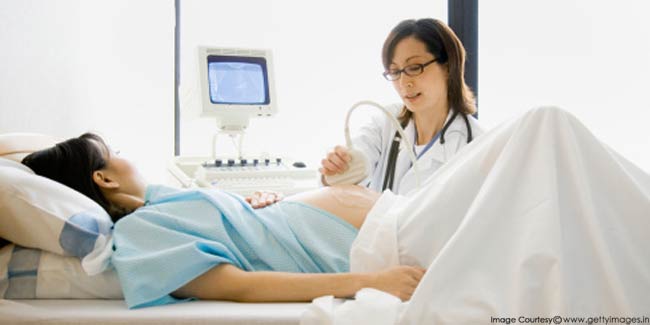 Prenatal tests are the tests you and your baby receive during pregnancy. These prenatal tests allow health care providers to learn about how a baby is doing before birth, as well as how you are doing during your pregnancy.
A prenatal test is an essential check up during the time of your pregnancy. It is good to find out how you and the baby growing inside you is doing.
You are likely to have tests all through your pregnancy to check your baby's health. Your health care team can tell you which of the following tests you'll have and when you might have them. Your health care provider might also suggest other tests. If certain diseases or conditions run in your family, you might meet with a genetic counselor. The counselor may recommend tests based on your family history and can explain the risk of certain conditions for your baby.
Maternal Blood Screening Test
The maternal blood screening test is also called the multiple marker screen test, the triple screen, or quad screen. It measures several substances in your blood. Results can tell you whether your baby is at risk for spinal cord and brain problems, Down syndrome, and other birth defects. If the results show an increased risk for problems, additional tests such as ultrasound or amniocentesis can provide more information.
Ultrasound
Ultrasound uses sound waves to provide a picture of areas inside the body. The picture produced by ultrasound is called a sonogram. Ultrasound can show the baby's size, position, structures, and sex. It can also help estimate age, evaluate growth, and show some types of birth defects.
Fetal Echocardiogram
The fetal echocardiogram uses ultrasound to check for problems in the structures of the baby's heart.
Amniocentesis
Amniocentesis uses a thin needle inserted through the abdomen into the uterus to obtain a small amount of the fluid that surrounds the baby. Cells from the fluid are grown in a lab and then analyzed. Amniocentesis can help tell whether your baby has health problems and if your baby's lungs have finished developing. Developed lungs are needed for the baby to breathe without help after delivery.
Chorionic Villus Sampling (CVS)
CVS involves a thin needle inserted into the placenta to obtain cells. Cells then are analyzed to look for health problems. Ultrasound is used to guide the needle into the placenta, either through the vagina and cervix or through the abdomen and uterus. The placenta is composed of tissue and blood vessels that develop to attach the baby to the mother's uterus so the developing baby can get nutrition from mom.
Kick Counts (Fetal Movement Counting)
Counting kicks is an easy way to keep track of your baby's activity. You'll count how many times the baby moves during a certain period of time.
Nonstress Test
A fetal monitor checks whether your baby's heart rate increases as it should when the baby is active.
Biophysical Profile
Ultrasound checks your baby's muscle tone, breathing, and movement to obtain a biophysical profile. Ultrasound also estimates the amount of amniotic fluid surrounding the baby.
Contraction Stress Test
This test measures the baby's heart rate during contractions using a fetal monitor. The results can help your doctor decide whether the baby needs to be delivered early.
A prenatal test is important for keeping a check on your baby, tests should be conducted after every few weeks.
Read more articles on Pregnancy Test