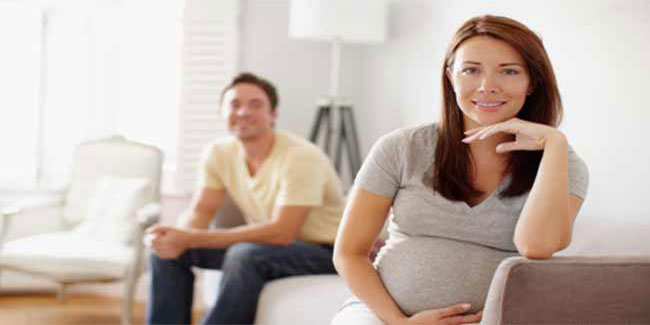 In 34th week of pregnancy, women feel out of breath because their diaphragm gets cramped due to baby's size. The risk of premature delivery is also high.
Pregnancy Week 34 is the time when both mother and baby start to gain much more weight. It is one of the last stages of pregnancy and you are in anticipation of your labour.


The pressure on your uterus increases due to baby's cramping up, which demands space for the diaphragm to expand. 34 weeks pregnant women run the risk of premature delivery which should be avoided because of the potential health hazards for the newborn.


Take an appointment with your doctor and do as they recommend to prevent early labour.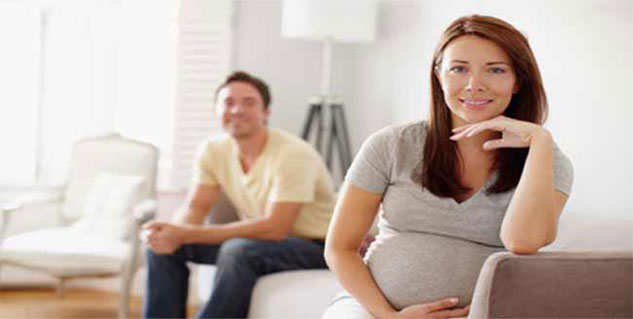 [Read: Pregnancy Week 33]


Symptoms of Pregnancy Week 34 – What to Expect?



Your uterus is around 5 and half inches away from your belly button and an increased amount of amniotic fluid is produced from the 34th week till the 36th.
Your belly button will grow and it can be very sensitive. Your baby may spit up acid in your belly causing heartburn.
You may feel your face, hands and feet swelling. It is due to water retention or pre-ecclempsia. If the swelling is excessive or you have headaches, consult your doctor immediately.




Baby's Development in Pregnancy Week 34



The baby's weight at this stage is 5 and half pounds and length from 15 and a half to 17 and half inches. The dimensions are variable and no need to panic if your baby does not fit into this generalisation.
The baby's body will get filled up with baby fat. This will regulate the body temperature.
All organs of the baby are developed except the lung which still takes in amniotic fluid during breathing.
Your baby will start to blink if he has grown hair.
Your baby will react to sounds and lights of the outside environment.
The baby will start getting its head down for being born. If that is not noticed, you may require a caesarean operation.
[Read: Pregnancy Week 38]
Advice for Pregnancy Week 34
Listen to your body. If there is something wrong with you, it will be felt immediately. Never take it easy and consult your doctor about it.
Discuss with your doctor along with your partner about labour and delivery. You should know what happens during childbirth.
For your enlarged and sensitive belly button, you might try to cover it up with a gauze or band-aid.
To avoid heartburns, have 5 to 7 small meals throughout the day and consume heavier foods around noon time and as early before evening as possible.
As you get out of breath these days, if you suffer from a condition like Asthma, talk to the doctor for the special care that you need to take.
Do not panic about your coming delivery. Talk to your doctor about every little detail and concern about the process. Always remember that all women go through it and come out just fine.
Read more articles on Pregnancy Week by Week.