You need to start considering options other than normal delivery. Talk to your doctor about best options for healthy delivery as it is the end of pregnancy.
You have seen many exciting days in your pregnancy week by week development and finally reached the last one. 20% of women give birth before week 40. The other 80% deliver after week 40 which is normal. You do need to guard against risks even at this stage. Risks of rupture in the placenta, high fever, infection or high blood pressure still run high. Stay close to your home and relax while preparing for labour.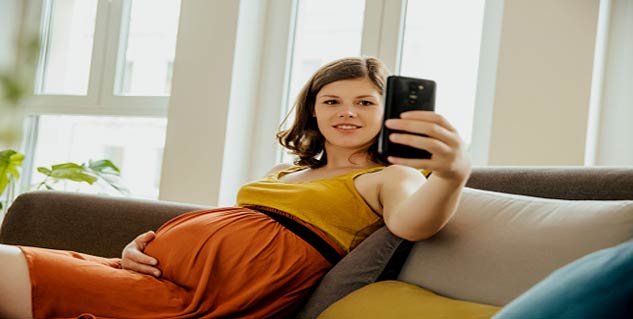 Symptoms of Pregnancy Week 42 – What to Expect
This is the final week of your pregnancy and the baby is ready to be born anytime.




You might be frustrated about it lasting as long as it does. Your doctor may want to induce labour.




Do not worry, as it is one of the options for delivery rather than waiting for the labour to happen.




Mothers need to watch out for their baby's development in this week.




The placenta will keep reducing the production of amniotic fluid, restricting the supply of oxygen and nutrients to the baby.




You need to discuss with your doctors whether to allow the pregnancy to last till 42 weeks or induce labour early.




Your only consideration is having a healthy baby. Do whatever suits it.
[Read: Pregnancy Week 41]
Baby's development in Pregnancy Week 42




Baby weighs between 6 to 10 pounds.
Baby has long nails and will be born with it.
The placenta could stop making amniotic fluid.
The baby might become too big during this week to be delivered normally.
Advice for Pregnancy Week 42
Fix up all the plans of delivery like who will take you to the hospital and who will make the phone calls.
Keep the baby nursery ready.
Do not try to induce labour on your own. Some women try seemingly harmless ways of inducing labour which actually can be very harmful.
Doctors may want to deliver the baby through C-section, vacuum pump, forceps or induced labour. Do not panic. Be prepared for anything which ensures a healthy baby.
Be calm and relaxed. It is about to get over. Do everything possible to ensure a happy and healthy baby.




This will be the end of your pregnancy and start of a new life!
Image Source:Getty
Read more articles on Pregnancy Week by Week.