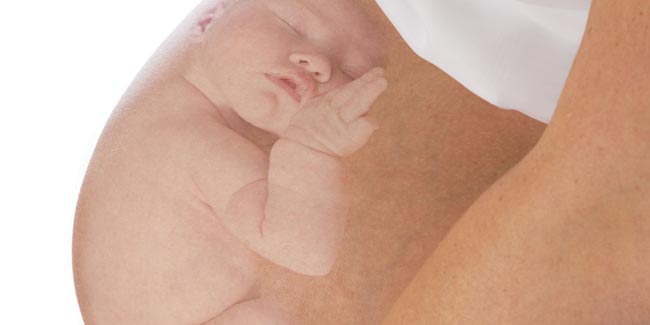 Pregnancy week 40 is a crucial time and the key during this week is to relax and take ample rest. you might have to go the hospital anytime soon!
You are 40 weeks pregnant. Congratulations! Your baby can be born anytime now. Although you might be worried because you are overdue but do not get tensed. Due date is only an estimation of when the baby will be born.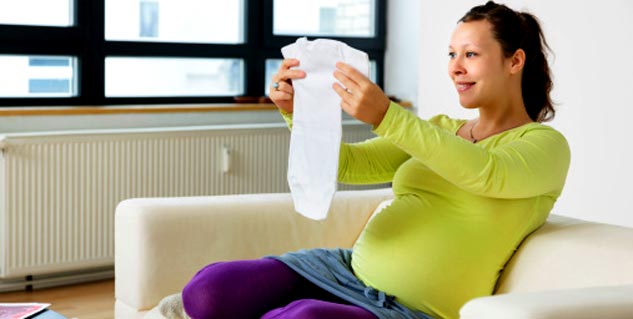 Your body is rapidly adjusting and preparing for childbirth. The baby on the other hand is now anxious to greet the outside world!

40 Weeks Pregnant: What to Expect


Pregnancy symptoms in week 40 are continual heartburns, difficulty in breathing and in some cases insomnia caused due to pain the pelvic and groin area. You have to relax.



Keep your doctor updated on any change that you notice in the movement or breathing pattern of the baby.



It is to help him in assessing your pregnancy week by week and keep a check on foetal development.
[Read: Pregnancy Week 39]
Pregnancy Symptoms in Week 40: What to Expect in Baby Development



By the time you are 40 weeks pregnant, baby development will mean that your unborn child now weighs anywhere around 6 to 10 pounds and is about 19 to 21 inches long.


The baby's head at this point in time will be shaped like a cone because of the shape of the birth canal. However do not worry. The shape of the head of the baby will resemble that of a newborn baby's a few days after her/his birth.

The skull of your unborn baby will remain soft till s/he is born.
Pregnancy Symptoms in Week 40: Changes in the Mother's Body



You will feel increasingly uncomfortable in the 40th week of your pregnancy. Increased movement of the baby will show and will lead to pain in the body, especially in the pelvic and groin area.

Another potent symptom of pregnancy in 40 weeks is increased urination. This does not mean that you decrease your fluid intake. You will have to actually increase the amount of water that you drink daily.
[Read: Pregnancy Week 41]
Make a note of all contractions. Your doctor needs to know about them. However, early contractions are not a sign of labour. Talk to your doctor. He will let you know about the right time to get yourself to a hospital.

Difficulty in breathing will persist. Practice the breathing exercises suggested by your doctor or in the birthing classes that you might have taken. Keep yourself comfortable and stay in a well ventilated room.
Some Special Tips for Pregnancy Week 40


Do not miss any of the doctor's appointments.

Keep all necessary phone numbers handy and your hospital bag in close proximity. Try and ensure that you are not left alone for long periods of time.

Mood swings are acceptable during pregnancy. Do not worry. No one will hold a grudge against you for being snappy this time around!



Pregnancy symptoms at week 40 can make any woman and especially first time mothers very anxious. The key is to relax. Do not try and push because it may lead to further complications during labour and delivery.
Read more articles on Pregnancy Week by Week.