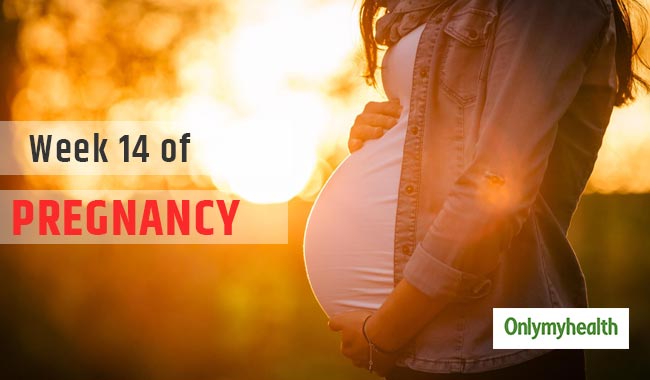 In the 14th week you will notice that the problematic symptoms of pregnancy are less intense. There are many remarkable changes in the baby as well.
By the 14th week of pregnancy you must be used to the idea of being pregnant. You must be feeling lighter than the first three months. Early symptoms of pregnancy are left far behind except for nausea in some of the cases.
Development of Baby in the 14th Week of Pregnancy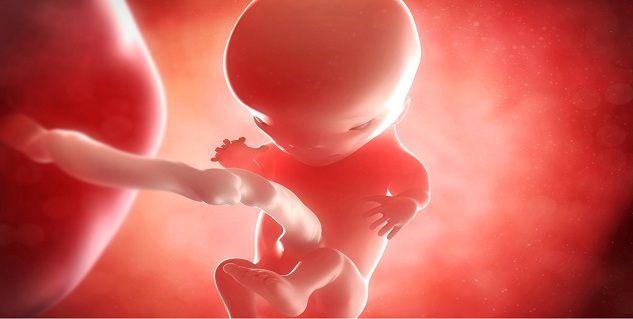 By the fourteenth week, the baby is fully formed and continues to grow. Like the other weeks, it is important to eat right food for continuous and healthy growth of your child.
There are certain exciting changes in your baby that are clearly noticable in sonogram. This week is the time for some big movements. Babies start making certain facial expressions; they squint, frown, pee and also suck their thumb at this stage! Hair starts growing all over the body particularly on their head and eyebrows.
Read: Pregnancy Week 13
The organs of the baby are been more established than before. For instance, the baby's spleen starts producing red blood cells and the liver starts forming bile. Besides this, the heart beat twice faster than your own.
Changes in mother at 14 weeks
In the 14th week your waist line will expand and you will also start gaining more weight. Hormonal changes may cause mood swings. You may feel like crying one moment and extremely happy in the next. If mood swings are beyond your control then it is better to talk to your doctor about it.
Similar to the thirteenth week, there will be increase in breast size during this week as well. There may be discharge of colstrum (breast milk) that helps in enhancing the baby's immune system and also helps in protecting the baby.
As your pregnancy week by week development enters the 14th week, you will notice that your appetite has increased and you are eating more. This is perfectly normal in this stage of pregnancy.
Read: Pregnancy Week 15
Advice for mothers in 14th week of pregnancy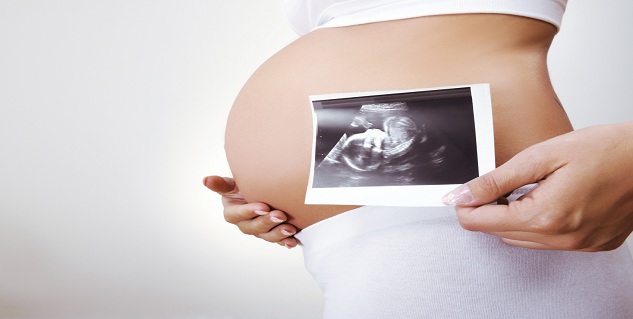 By this time most of women start eating more but it is essential to keep a watch on the kind of food consumed. If you notice that you are binging on junk and unhealthy food then immediately switch back to your healthy diet. Travelling is allowed in the second trimester, provided it is safe. Experts recommend travelling by air.
Even though till 14th week most of the pregnancy blues have vanished but it is still important to take extra care. Continue taking your vitamins and regularly visit your doctor.
Since nutrient deficiencies are common in pregnancy it is essential that you make your dietary plan on a weekly basis. Include extra supplements such as prenatal vitamins in your plan. Increase the intake of water and juices; especially the orange juice.
Remember that by eating right you are providing the needed nutrition to your baby and at the same time you are also strengthening your immune system.
Read more articles on Pregnancy Week by Week.
For more related articles, download OnlymyHealth App.