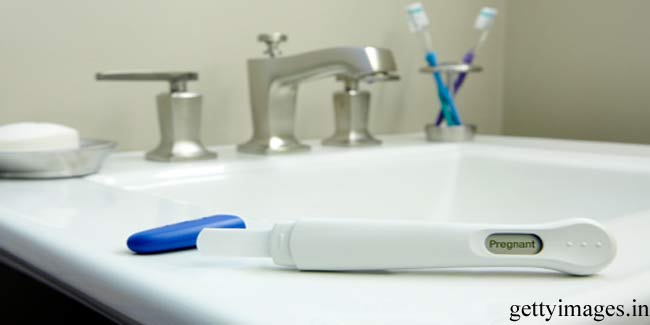 A test device capable of detecting 20-25 mIU/ml of the HCG hormone is capable of accurate result on pregnancy. Know all about accurate pregnancy test kit reading.
Using a home pregnancy test may be an emotional roller coaster ride. If you have been waiting to conceive, the wait for the result on the test device may be a bit nerve-racking and sometimes, downright frustrating. How accurate is your pregnancy test kit?
Repeated negative result may make you question the accuracy of a pregnancy test kit. Well, most pregnancy test kits give accurate results. One must know how sensitive a pregnancy test kit is and how a pregnancy test kit detects if a woman is pregnant or not to be able to figure out the accuracy of an accurate home pregnancy test.
What Defines the Accuracy of Pregnancy Test Kit?
The accuracy of a pregnancy test kit depends on how sensitive the test kit is to the HCG hormone. Concentrations of HCG are measured in milliInternation Units. Pregnancy test kits that have a sensitivity of 20 mIU/ml are more sensitive than test kits with 50 to 100 mIU/ml. Test kits that are capable of detecting HCG levels that are as low as 20-25 mIU/ml are ideal for pregnancy detection.
How a Pregnancy Test Kit Tells You if You are Pregnant
When the sperm has fused with the egg and implanted itself in the womb, a woman's body releases an excess of the HCG hormone in an attempt to prepare for conception. The first sign of pregnancy is a missed period after realising which a woman does the home pregnancy test. By virtue of the home pregnancy test, a woman uses a pregnancy test kit to confirm if she is pregnant. A sample of the first morning urine is taken in a container, a few drops drawn from it with a dropper and released on a pregnancy test device. If the urine of the woman has high levels of HCG hormone, the test device would show a positive result and if it doesn't, the test will be negative. Every test device produced by a company has different indicators of pregnancy. For instance, while some devices show bands of colours representing a negative or positive result, others show a '+' or '-' sign.
When to Start the Test for an Accurate Home Pregnancy Test
The time when you can start the home pregnancy test depends on the sensitivity of the test kit. Most test kits can give accurate pregnancy test results around 7-10 days post ovulation. The level of HCG in the blood keeps increasing with each day in early pregnancy.
Read more articles on Pregnancy Test