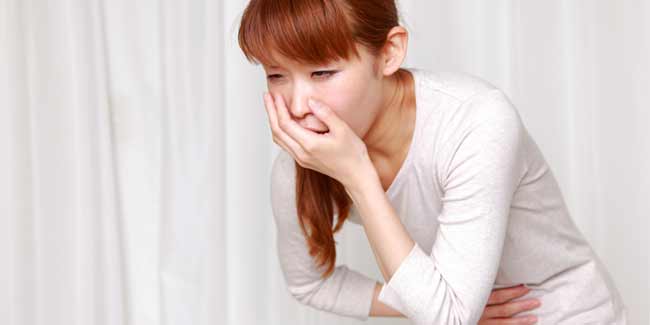 Know the certain pregnancy signs that women can experience even before their missed period, which may help in planning their pregnancy.
There are several hormonal changes in the body that result in the missed period of pregnancy. That is why some women even experience these pregnancy symptoms before the confirmation from a missed period.


The pregnancy hormones, particularly hCG, are already being produced in your body but their concentration is too low to be detected by normal pregnancy tests. There are some early pregnancy tests too but their accuracy is not reliable. You might want to try them out but women who are very sensitive to the changes in their body can often feel these slight changes after conception.

The usual signs of pregnancy before a missed period are:
Morning sickness
Fatigue.
Tenderness in the breasts.
Intense food cravings,
cravings for unusual food,
Intense thirst resulting in drinking more water and urinating frequently.
Apart from these, nausea may also be experienced by some women before missing a period. It is important that women who feel so choose healthy food and beverages including clean water that is safe for pregnancy. It has also been noted that with irregular cycles of menstruation, it is difficult to notice the pregnancy symptoms.
Break through bleeding

Some women can have break through bleeding during pregnancy which they can confuse with some sort of illness or complication caused by stress. What the woman with break through bleeding do not realise is that this was actually a symptom of pregnancy and it can take some time before she comes to know of it. The break through bleeding is red or pinkish in colour while menstrual bleeding is dark red.
Body Temprature

Women can also determine their pregnancy on their own by taking their body temperatures. Pregnancy, even in the early stages causes a rise in temperature. Women can measure their own temperature and if they find that it is always slightly on the higher side, by 1 degree Celsius, it can be a sign of pregnancy. The rise in temperature also makes them moody and irritable. If your significant other knew about the cause of such a change in behaviour, he would certainly not complain.
Pregnancy is a great event for the couples and the family as a whole too. Women go through extremes of emotions, excited and happy at one moment and shrinking with nervousness the next minute. It is only to their advantage if they are able to identify pregnancy symptoms even before missing a period. They can plan better to deal with the whole of 40 months.
Read more articles on Pregnancy Symptoms.