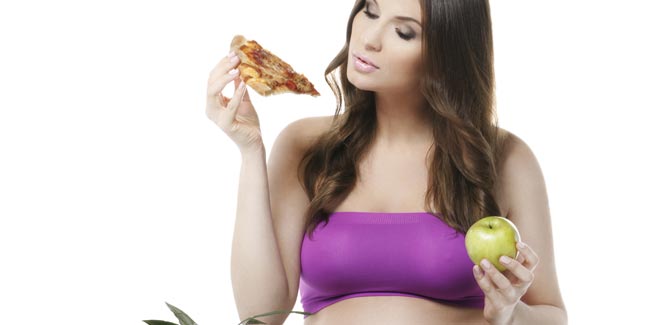 An hCG or pregnancy hormone diet can help aid weight loss easily and without side-effects.
Several diet programs advertise the use of the hCG hormone in congruence with a low calorie diet. Advocates of such diets suggest that the hormone, medically termed human chorionic gonadotropin, reduces hunger and tells the body to burn fat in specific areas, such as thighs, buttocks and belly. The critics of such diet programs say that hCG is not approved by the Federal Drug Administration for weight loss.
Meal Planning

Food plan that is on an hCG diet is limited to vegetables, fresh fruits and lean proteins. When you are on a pregnancy hormone diet, you will be encouraged to avoid eating food sources rich in carbohydrates, such as pasta, bread, rice or cereal. Apart from carbohydrates rich food, an hCG diet proscribes the consumption of packaged foods, such as chips, baked food products and processed meats; these contain high fat and sugar content. A typical hCG diet plan includes one serving of turkey or chicken along with green vegetables such as asparagus or broccoli. Some breakfast options included in the pregnancy hormone diet include lean protein sources, such as egg white and fresh fruit. Beverages that you may consume include water, tea and coffee.
Restrictions on Calorie

hCG diet programs put strict restrictions on the calorie limits. A person on an hCG diet should incorporate a daily calorie intake that is between 500 and 800 for about 21 days. Advocates of the hCG diet plans suggest that hCG stimulates the metabolism of fat, thereby providing energy and inducing the desired weight loss.
Side-Effects of hCG Diet Plans

Few users of the hCG diet plan may experience unfavourable side-effects, such as depression, headaches and fatigue. Several incidents of stroke and blood clotting have also been reported. It is therefore, important that first-time users consult a health care provider before beginning an hCG diet program. It is also very important to monitor the side-effects and report such to the health care provider.

According to a report by MayoClinic, there is very little scientific proof supporting the effectiveness of hCG for weight loss and dieting. The rapid weight loss that occurs in a person on an hCG diet may be because of the low calorie composition of the diet plans. Experts warn that once the diet program is over, there is a high chance that one experiences a sudden increase in the weight lost when he/she returns to a high-calorie diet.
Read more articles on Diet Plans.