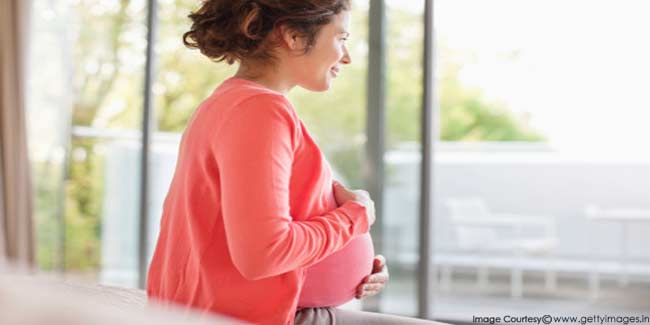 Take a look at post tubal reversal surgery pregnancy symptoms to know when you are pregnant after tubal litigation reversal.
When you are pregnant after tubal litigation reversal, you need to know a few things.

Irrespective of tubal reversal surgery, a woman may show normal pregnancy symptoms, however, post tubal reversal surgery pregnancy may expose her to an increased risk of ectopic pregnancy.
Menstrual Cycles and Implantation Bleeding
Like a normal woman, a woman, who has had tubal reversal surgery, will miss her cycle when she is pregnant. Missed menstrual cycle is the most common sign of pregnancy indicating that a woman to undertake a pregnancy test. Many women, however, bleed even after conception. It is implantation bleeding that happens when the embryo implants itself into the uterine wall. Implantation bleeding is lighter and shorter than a normal period. Instead of bleeding, some women may also get blood cramps or spots.
Increased Basal Body Temperature
After a tubal reversal surgery, a woman suspecting pregnancy may notice that her basal body temperature has never gone down since ovulation. The temperature never returns to normal and remains on the elevated level throughout pregnancy.
Fatigue
Pregnancy is synonymous with fatigue. After conception, even a few minutes of activity may tire you. It usually starts in the first few weeks after pregnancy.
Darkening of Areola

Pregnancy may cause the round darkened area around nipple called areola to become darker.
Nausea/Morning Sickness
Morning sickness is another common pregnancy symptom, which continues to accompany you throughout pregnancy. In spite of its name, you may feel it at any time during the day. At times, you may feel puckish and nauseated. While some women are lucky enough to not experience nausea throughout their pregnancy others are discomforted by frequent episodes of morning sickness.
Backaches
Backache is an early pregnancy symptom, however, it does not disappear until the third trimester of pregnancy. With the onset of the second trimester, you may experience increased back pain.
Food Cravings
You may crave for an ice cream or any of your favourite foods during pregnancy. The craving does not necessarily have to be for sour or sweet foods, but for anything, such as dairy products, potato chips, a variety of pickles or other appetising food items. If you have started craving a lot lately, it does not necessarily mean that you are pregnant; depression, stress or approaching menstruation may also trigger such cravings.
Frequent Trips to Washroom

After the first or second trimester of pregnancy, you may find yourself urinating more often. This happens due to additional pressure of foetus on the bladder.


With an increased risk of an ectopic pregnancy after tubal reversal surgery, you must be acquainted with the symptoms of ectopic pregnancy, which are as follows:
Pain in lower abdomen
Vaginal bleeding from light spotting to heavy bleeding
Shoulder and neck pain
Dizziness and weakness
Low blood pressure.
Read more articles on Pregnancy Symptoms.