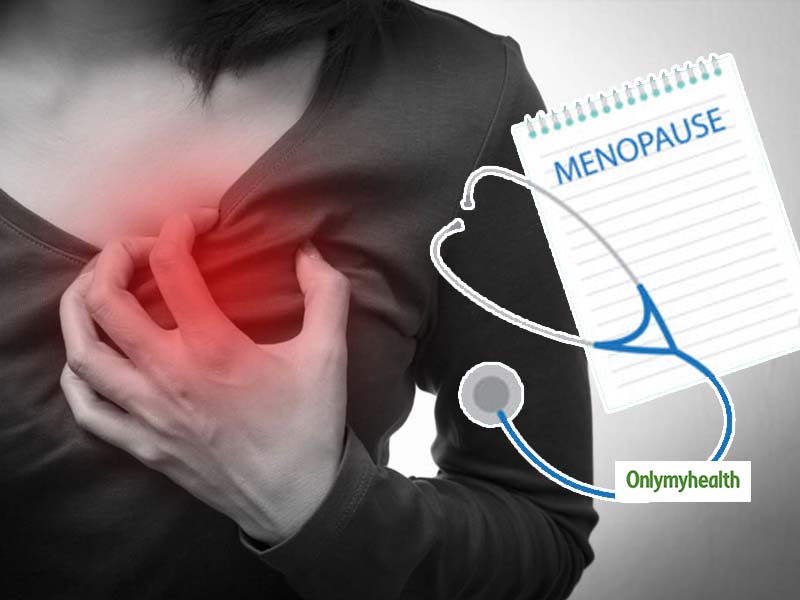 Menopause can change a lot of things in a women's body. But do you know menopause can increase the risk of heart diseases? Here is what experts have to say.
Contradictory to the thought that cardiac ailments are only restricted to be a man's disease, post menopausal women are at a higher risk for heart attacks. Moreover it has been estimated that heart attacks in post menopausal women have taken more lives than breast cancer in India.
The incidences of heart attacks increase sharply after menopause, but now the trend is increasingly been seen among young women. Heart attacks happen when one of the main arteries of the heart gets blocked causing the heart muscle to die. Cholesterol deposits in the arteries may break open and form a blood clot that blocks the flow. Women tend to have blockages not only in the main arteries but also in the smaller arteries of the heart – coronary microvascular disease.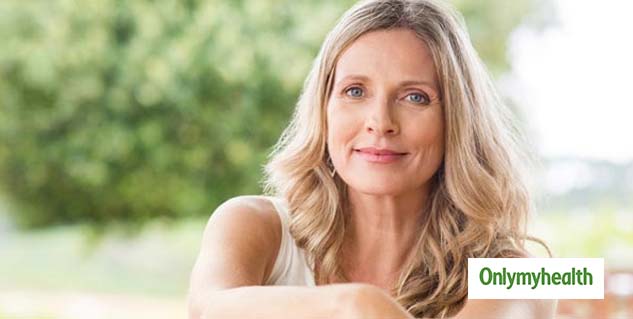 "A heart attack generally causes chest pain for more than 15 minutes, but it can also have no symptoms at all. It's important to be aware that symptoms other than chest pain may occur, such as indigestion or persistent neck or jaw pain, but many people have warning signs and symptoms hours, days or weeks in advance. Women are more likely to have less obvious symptoms. There may be an uncomfortable pressure, squeezing, fullness, and discomfort in the center of the chest that may radiate to one or both arms, back, neck, jaws or stomach. It may be accompanied with shortness of breath, weakness, fatigue, profuse cold sweats, restlessness, indigestion," said Dr. Roopa Salwan, Sr. Director – Myocardial Infarction Program, Sr. Consultant – Interventional Cardiologist, Max Super Speciality Hospital, Saket.
Also read: Expert Speaks: Top 10 questions about PCOD which you always wanted to ask your doctor
Sometimes it is hard to recognise the heart attack as it happens – you know something is wrong, but not what, and is unable to think clearly. The discomfort may settle for some time and come back as suddenly as it did with more severity. Diabetics and elderly can have a heart attack without chest discomfort. Women typically downplay their symptoms.
"Though people of all age brackets are succumb to heart attack, women especially should take care of the heart health seriously. Some major risk factors associated with cardiac health include high blood pressure, high cholesterol, diabetes, obesity, mental stress, depression, smoking, inactivity, and menopause. Pregnancy complications such as high blood pressure or diabetes and inflammatory diseases such as rheumatoid arthritis and lupus increase the risk of heart disease. Radiation and chemotherapy used to treat breast cancer increase the cardiac risk. Those with family history of heart disease need to pay close attention to risk factors," ahe added.
Also read: PCOS: 7 Natural Ways to Heal Properly
Women suffering a heart attack take longer than men to ask for help and reach the hospital. It is important to seek medical attention if you are experiencing any new or distressing symptom – even if you are unsure whether it is serious or not.
"Women being equally dominating in all the fields also attributes to their family well being which often they leave themselves for last .They need to change their attitude towards health and take care of themselves. The least you can do is live a healthy lifestyle - eat healthy, exercise regularly, maintain healthy weight and fitness. If medications are required to control blood pressure or sugar please take them regularly and in the optimum doses to achieve good control. Social support, optimism, strong family ties and good friends help navigate illness and life better." Added Dr Salwan
Read more articles on Women's Health.