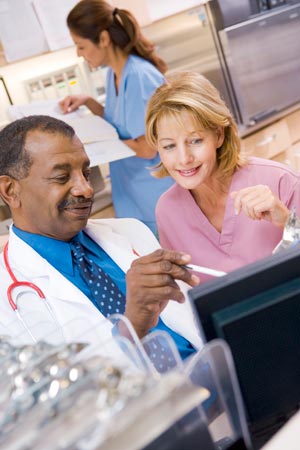 Post menopausal health risks – After menopause, women are at a risk of developing serious health problems such as heart disease, breast cancer, osteoporosis and bladder infections. Learn all about post menopausal health risks.
Menopausal and postmenopausal women face various health risks. Abrupt changes in hormone levels due to loss of ovarian follicular activity (cessation of menstrual cycle) bring out several physical infirmities and emotional stress.
[Read: Things to Know about Menopause]
Effects of Menopause on Overall Health

For years, it has been seen that various behavioural disturbances noticed in women over 50 years have been associated with reproductive endocrine system change. Recent studies have found that the psychological and somatic changes in women are related to lowered levels of ovarian estrogen. Changes in ovarian hormonal levels may have a long-term effect on women after menopause, which include cardiovascular diseases, osteoporosis, problems related to memorisation, urinary incontinence and skin aging.
Osteoporosis and fracture rates – Rates of osteoporosis and fracture among postmenopausal women are approximately twice as high as men. Hormonal changes in women after menopause increase the rate of bone resorption, only to increase the risk of osteoporosis.
Effect on nervous system – Estrogen and gonadal steroids changes may affect women's brain after menopause, as the subsets of neurons possess intranuclear receptors for estrogen. The reported cases of nervous system problems such as Alzheimer's disease have been more in women than in men.
Coronary heart disease (CHD) – The potential risk of the CHD increases to a great extent in women after menopause. A cohort study of postmenopausal women found that the risk of cardiovascular mortality was greater for women with early menopause than those with late menopause.
[Read: Heart Care for Menopausal Women]
Urogenital problems – Urinary inconsistence is one of the prominent urogenital problems that women face after menopause. Estrogen receptors, found in the urethra and lower urinary tract, are affected with hormonal changes, to cause urogenital problems such as vaginal discomfort.
Skin aging – Carbohydrate metabolism and adipose tissue distribution are also affected by the reduction of female hormones after menopause, to make skin age at a faster rate.
[Read: How to Help your Wife through Menopause]

After menopausal, women may be at higher risk for certain conditions. To cope with menopause side-effects, health expert's advice is living a healthy lifestyle to reduce the risk of some of the conditions. If a woman finds herself in discomfort despite of the lifestyle changes, she must consult a doctor to learn how to reduce post menopausal health risks.

If you are postmenopausal, regular check-ups and screening tests such as pelvic exams, pap smears, breast exams and mammograms will keep you attuned with the condition. A doctor should be consulted to find out how often you need to be checked.
Read more articles on Menopause