Turning a date down can prove to be very cumbersome for many people. It involves many feelings and insecurity leading to a loss of self-confidence at times for the other partner. Let us discover a few polite ways to decline a date.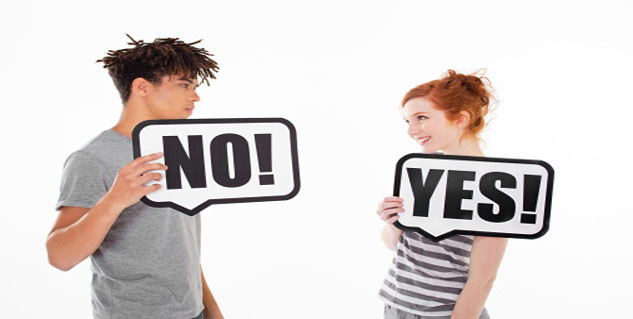 Not all people are smart enough to come up with ideas for declining a date. One must understand that bringing in a little sensitivity to the process can actually help you steer clear of some bad dating situations. Thank them for their time and tell them politely that you do not see each other dating in the future. Be precise and do not provide reasons. Tell them that you did not feel sufficiently connected which is required for sustaining a dating relationship.
Tell them their positives first including the fun moments you had. But be clear when you say that this was not what you wanted of this date. This way a date can be turned off much more easily than expected.
Do it yourself. Avoid involving friends for this. Even if you do not wish to turn away your partner right there and then, do it another time over a brief session. The trick is to personalise the gesture. Often, an SMS or an email can prove ruder than expected. This might put the other person in a zone of discomfort infuriating her/him.
Never give the person false hopes. Tell her/him if you see a friend in them but be clear if that person is not the one whom you would want to have a relationship with. Of course, declining a date in such a manner would give the other individual sufficient hints of the dating not being successful.
To the least be honest. Declining an invitation politely can be very complicating. In order to tackle such situations you can express that you are flattered, but not interested.
Image source: Getty
Read more articles on Dating Tips